Shiley XLT Extended-Length Disposable Inner Cannulas
MEDTRONIC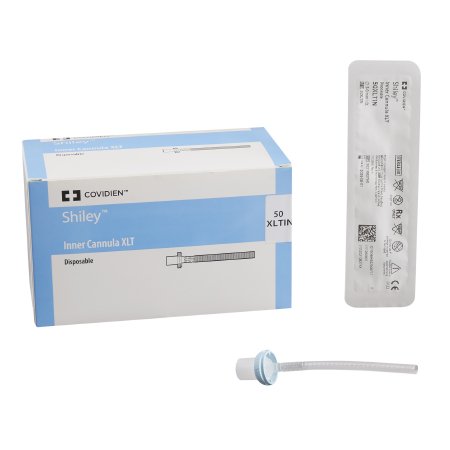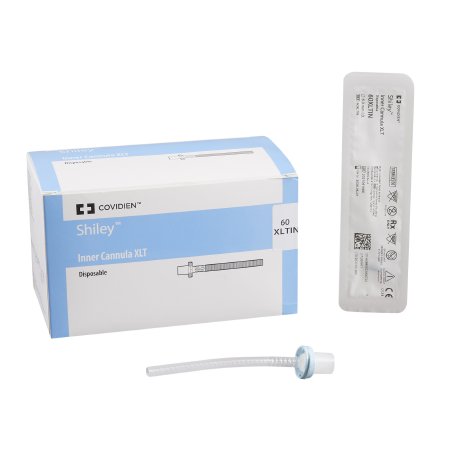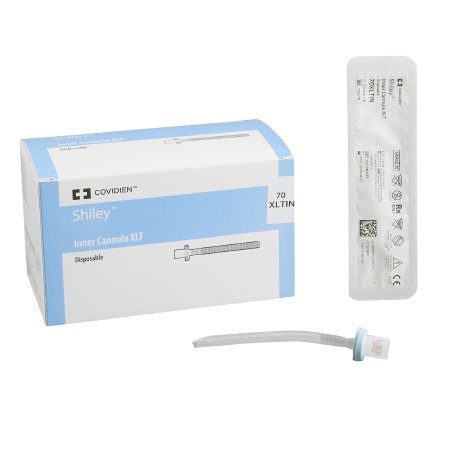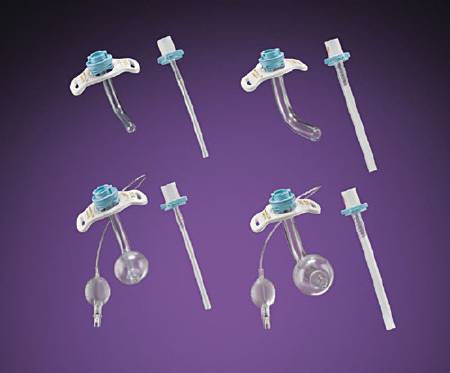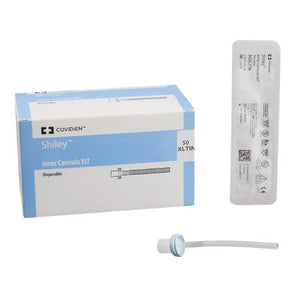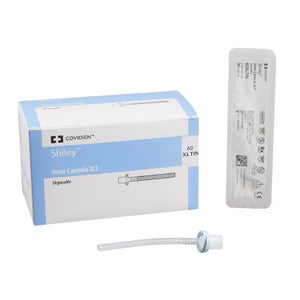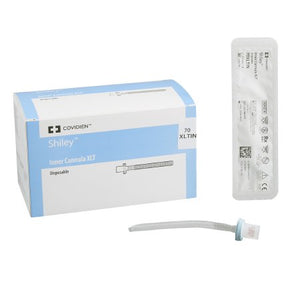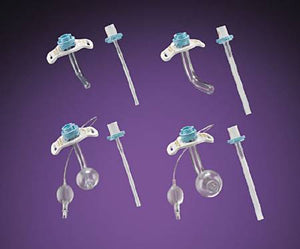 Shiley XLT Extended-Length Disposable Inner Cannulas
MEDTRONIC
$46.55
Soft swivel flange for optimal stability and comfort
Low pressure cuff reduces risk of tracheal damage
Secured with easy-to-use twist-lock mechanism
| | |
| --- | --- |
| Color | White With Clear Flange |
| Inner cannula type | Disposable IC |
| Inside diameter | 5.0 mm ID |
| Legacy size | Size 5.0 |
| Manufacturer | Shiley |
| Outside diameter | 9.6 mm OD |
| Packaging | 10/Box |
| User | Adult |
| Part number | SHI-50XLTIN |
| Style | Distal Extension |
| Color | White With Clear Flange |
| Inner cannula type | Disposable IC |
| Inside diameter | 5.0 mm ID |
| Legacy size | Size 5.0 |
| Manufacturer | Shiley |
| Outside diameter | 9.6 mm OD |
| Packaging | 1/Each |
| User | Adult |
| Part number | SHI-50XLTIN-1 |
| Style | Distal Extension |
| Color | White With Clear Flange |
| Inner cannula type | Disposable IC |
| Inside diameter | 6.0 mm ID |
| Legacy size | Size 6.0 |
| Manufacturer | Shiley |
| Outside diameter | 11.0 mm OD |
| Packaging | 10/Box |
| User | Adult |
| Part number | SHI-60XLTIN |
| Style | Distal Extension |
| Color | White With Clear Flange |
| Inner cannula type | Disposable IC |
| Inside diameter | 6.0 mm ID |
| Legacy size | Size 6.0 |
| Manufacturer | Shiley |
| Outside diameter | 11.0 mm OD |
| Packaging | 1/Each |
| User | Adult |
| Part number | SHI-60XLTIN-1 |
| Style | Distal Extension |
| Color | White With Clear Flange |
| Inner cannula type | Disposable IC |
| Inside diameter | 7.0 mm ID |
| Legacy size | Size 7.0 |
| Manufacturer | Shiley |
| Outside diameter | 12.3 mm OD |
| Packaging | 10/Box |
| User | Adult |
| Part number | SHI-70XLTIN |
| Style | Distal Extension |
| Color | White With Clear Flange |
| Inner cannula type | Disposable IC |
| Inside diameter | 7.0 mm ID |
| Legacy size | Size 7.0 |
| Manufacturer | Shiley |
| Outside diameter | 12.3 mm OD |
| Packaging | 1/Each |
| User | Adult |
| Part number | SHI-70XLTIN-1 |
| Style | Distal Extension |
| Color | White With Clear Flange |
| Inner cannula type | Disposable IC |
| Inside diameter | 8.0 mm ID |
| Legacy size | Size 8.0 |
| Manufacturer | Shiley |
| Outside diameter | 13.3 mm OD |
| Packaging | 10/Box |
| User | Adult |
| Part number | SHI-80XLTIN |
| Style | Distal Extension |
| Color | White With Clear Flange |
| Inner cannula type | Disposable IC |
| Inside diameter | 8.0 mm ID |
| Legacy size | Size 8.0 |
| Manufacturer | Shiley |
| Outside diameter | 13.3 mm OD |
| Packaging | 1/Each |
| User | Adult |
| Part number | SHI-80XLTIN-1 |
| Style | Distal Extension |
Shiley XLT Inner Cannula is for patients with challenging anatomy and is an efficient and economical, off-the-shelf alternative to custom tracheostomy tubes.
The XLT tubes are available with extended lengths in either the Shiley XLT proximal or Shiley XLT distal portions. Choose extra length in the proximal portion to accommodate increased skin-to-tracheal-wall distances in patients with a full or thick neck. Tubes with extended distal length compensate for conditions such as tracheal stenosis or malacia, which often require extra length.
Shiley XLT tracheostomy tubes also offer patient comfort through our flexible, free-swiveling neck flange while providing easy inspection of the stoma site. A disposable inner cannula is secured with a unique twist-lock mechanism, affording ease of use for both patients and healthcare workers.
Features
•High-Volume, Low-Pressure Cuff
•Soft and Flexible Neck Flange
•Four Adult Sizes, Cuffed and Cuffless
•Flexible and Disposable
•Twist-Lock Mechanism