Shiley Pediatric Tracheostomy Tubes Cuffless
MEDTRONIC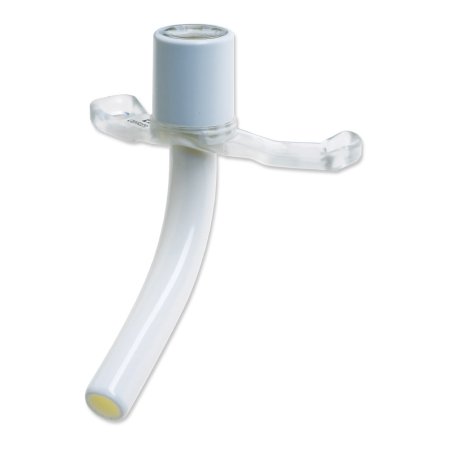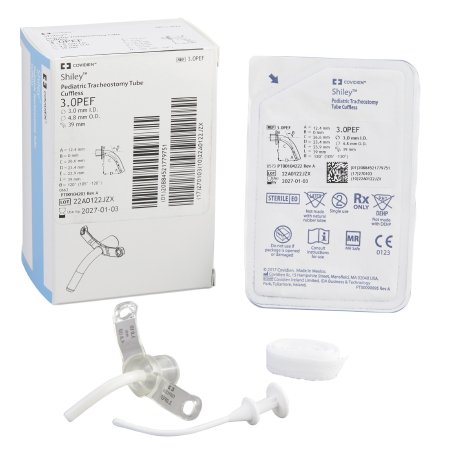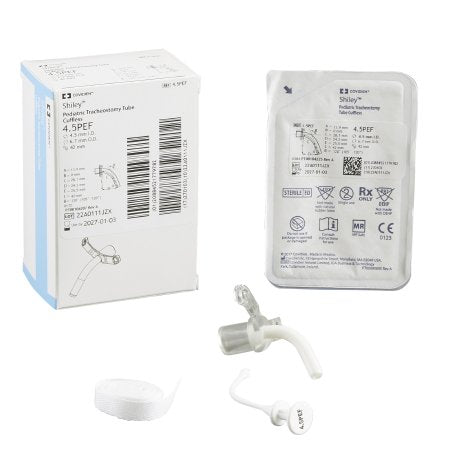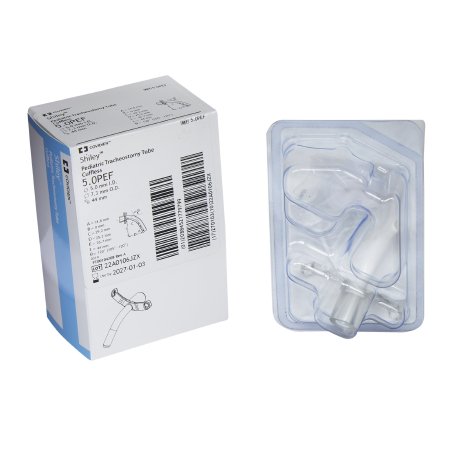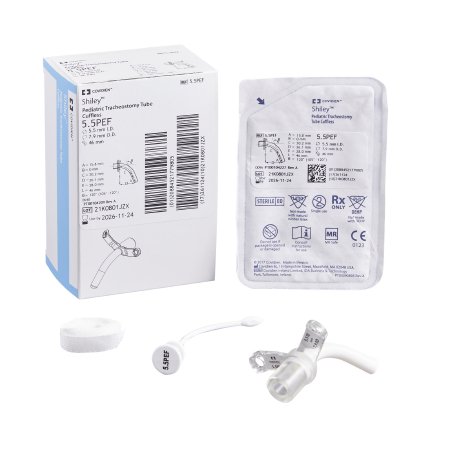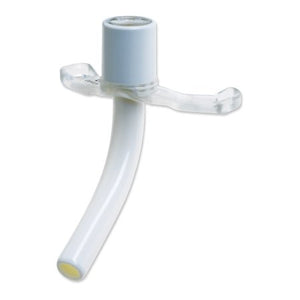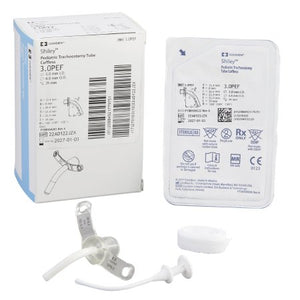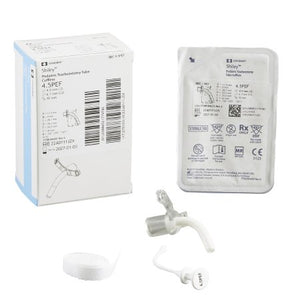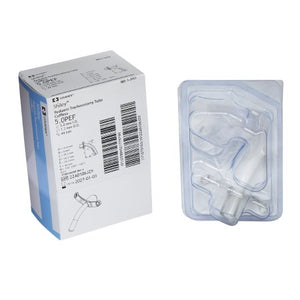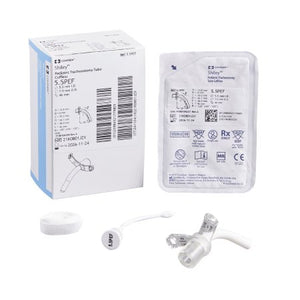 Shiley Pediatric Tracheostomy Tubes Cuffless
MEDTRONIC
$43.58
Connector design reduces interior stoma irritation
Flange is soft and transparent for comfort and skin inspection
Flange distinction for neonatal or pediatric patients
| | |
| --- | --- |
| Color | White |
| Inside diameter | 2.5 mm ID |
| Legacy size | Size 2.5 |
| Length | 38 mm Length |
| Length range | 21 to 40 mm |
| Manufacturer | Shiley |
| Material | PVC |
| Outside diameter | 4.2 mm OD |
| Packaging | 1/Each |
| Sterility | Sterile |
| User | Pediatric |
| Part number | SHI-2.5PEF |
| Style | Cuffless |
| Color | White |
| Inside diameter | 3.0 mm ID |
| Legacy size | Size 3.0 |
| Length | 39 mm Length |
| Length range | 21 to 40 mm |
| Manufacturer | Shiley |
| Material | PVC |
| Outside diameter | 4.8 mm OD |
| Packaging | 1/Each |
| Sterility | Sterile |
| User | Pediatric |
| Part number | SHI-3.0PEF |
| Style | Cuffless |
| Color | White |
| Inside diameter | 4.5 mm ID |
| Legacy size | Size 4.5 |
| Length | 42 mm Length |
| Length range | 41 to 60 mm |
| Manufacturer | Shiley |
| Material | PVC |
| Outside diameter | 6.7 mm OD |
| Packaging | 1/Each |
| Sterility | Sterile |
| User | Pediatric |
| Part number | SHI-4.5PEF |
| Style | Cuffless |
| Color | White |
| Inside diameter | 5.0 mm ID |
| Legacy size | Size 5.0 |
| Length | 56 mm Length |
| Length range | 41 to 60 mm |
| Manufacturer | Shiley |
| Material | PVC |
| Outside diameter | 7.3 mm OD |
| Packaging | 1/Each |
| Sterility | Sterile |
| User | Pediatric |
| Part number | SHI-5.0PEF |
| Style | Cuffless |
| Color | White |
| Inside diameter | 5.5 mm ID |
| Legacy size | Size 5.5 |
| Length | 46 mm Length |
| Length range | 41 to 60 mm |
| Manufacturer | Shiley |
| Material | PVC |
| Outside diameter | 7.9 mm OD |
| Packaging | 1/Each |
| Sterility | Sterile |
| User | Pediatric |
| Part number | SHI-5.5PEF |
| Style | Cuffless |
Shiley Neonatal and Pediatric Flexible Tracheostomy Tubes have a lower-profile flange angle than the adult trach to accommodate smaller anatomy. The flex tube is redesigned to improve patient care. The Shiley Flex tube allows for ventilation with or without the disposable inner cannula to reduce airway resistance. The clear flange creates an inspection window for clinicians to view the stoma site and surrounding skin. The new trach tube is made from safe non-DEHP PVC material with a plasticizer additive for a softer and more flexible product. This change increases wearing comfort with less friction against the stoma. Choose from Shiley Pediatric Tracheostomy Tube cuffless and cuffed options to support a variety of patient needs. A complete list of Shiley flex trach improvements is found below, including a new color-coding system to help clinicians identify the corresponding inner cannula. Each design advancement is clinician-inspired to improve care for ventilator-dependent patients.
(1) Flange Distinction
The flange designates if it is for a neonatal or pediatric patient to make selection easier for clinicians.
(2) Comfort Recess
The newly designed Shiley tracheostomy tubes are designed with a recess on the backside of the flange to reduce skin contact with air vents and create airflow around the stoma site. The Tape Tie Recess simplifies the insertion of either a tube holder or tape tie.
(3) TaperGuard Cuff Design
When selecting a trach tube with a cuff, the newly designed TaperGuard Cuff replaces the barrel-shaped cuff to offer a better air and fluid seal with less bulk. The TaperGuard Cuff has a low intracuff pressure which reduces fluid leakage and the removal force to minimize stoma irritation or trauma.
(4) Soft Flange Material and Transparent Color
Softer flange material increases patient comfort. The transparent material means clinicians have an enhanced view of the underlying skin and stoma site.