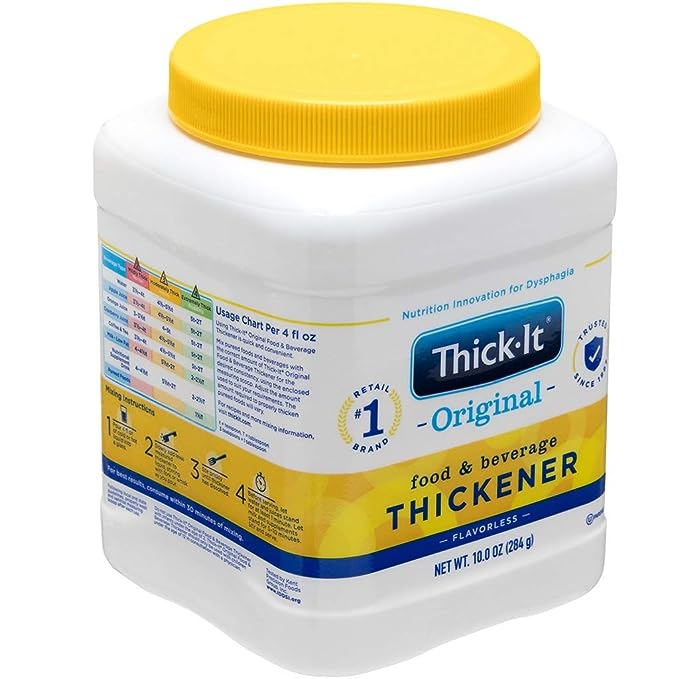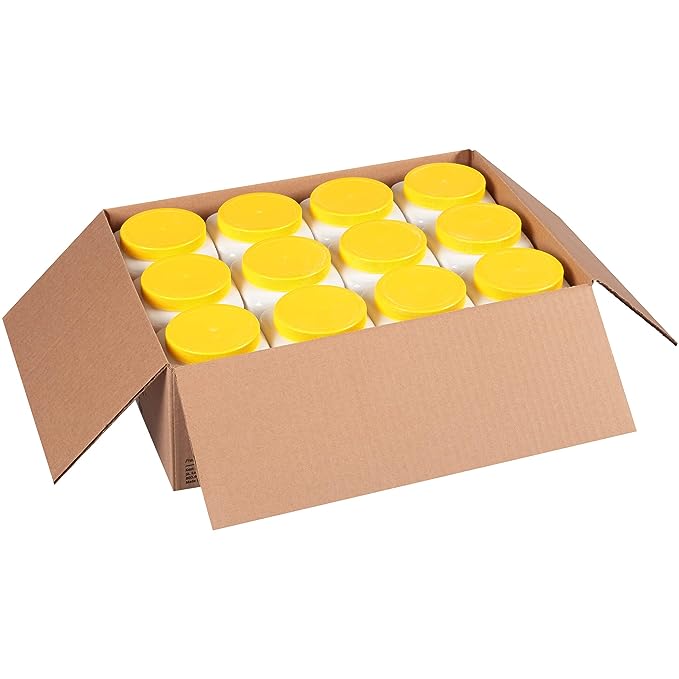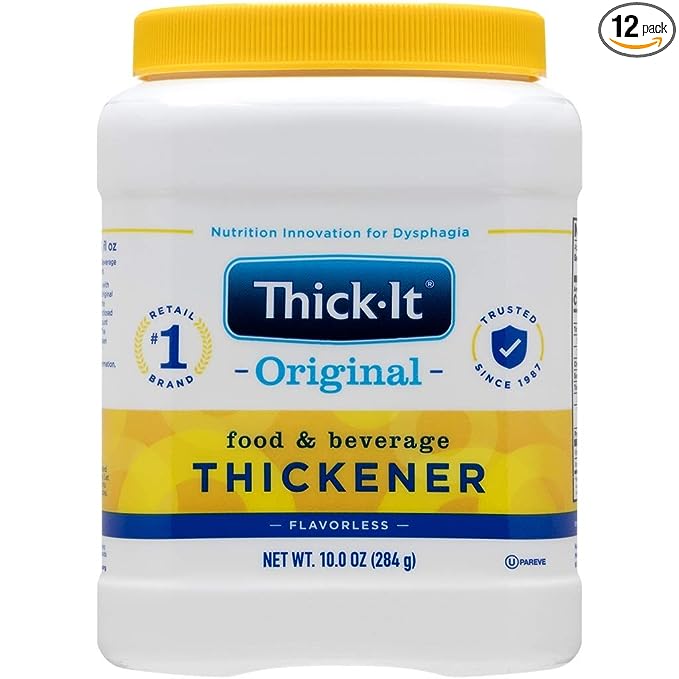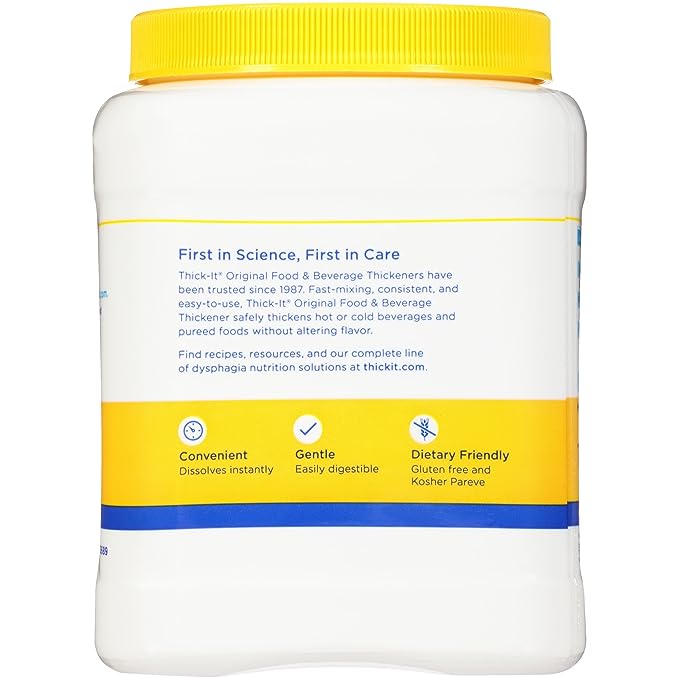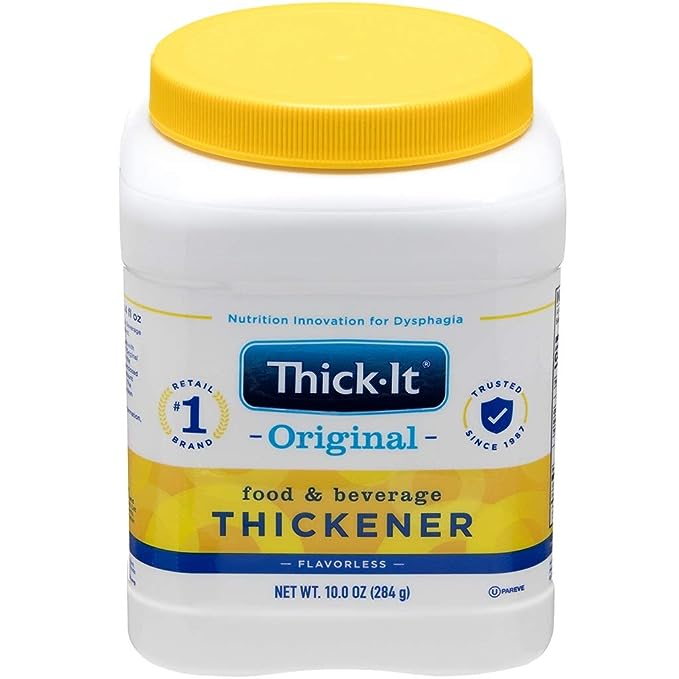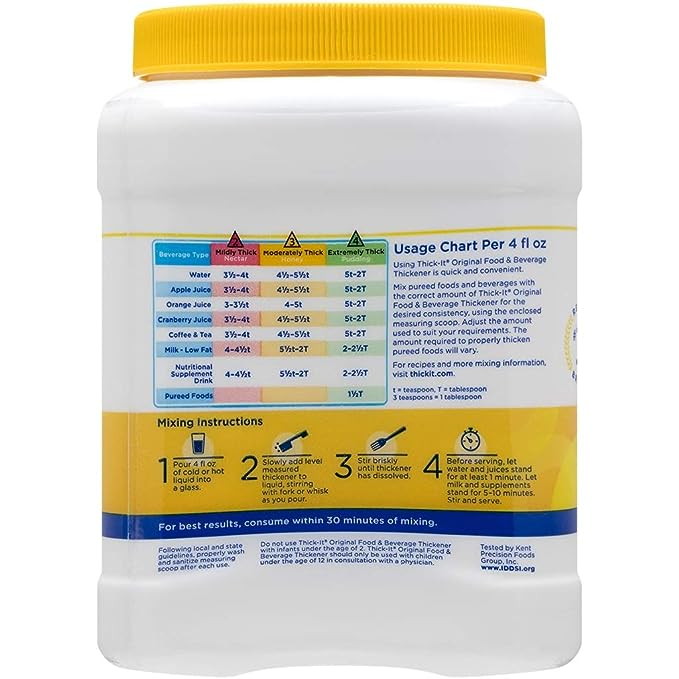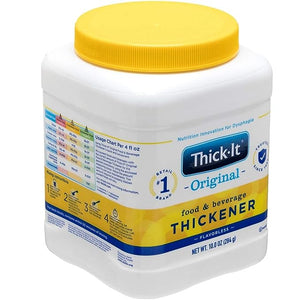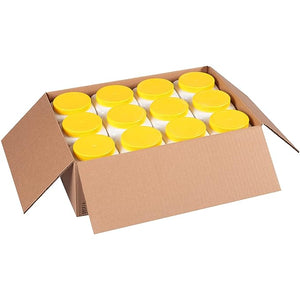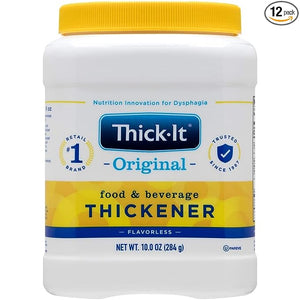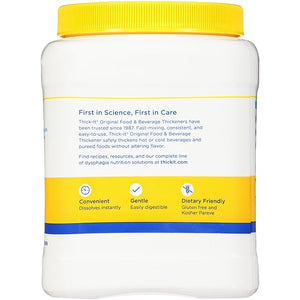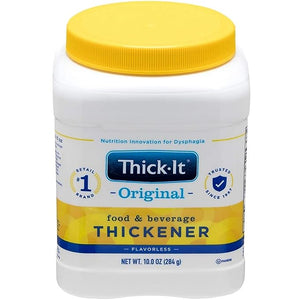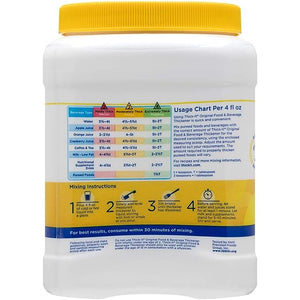 THICK-IT Food and Beverage Thickener Original Powder
Kent Precision Foods Group
$98.99
Does not change appearance or taste of food or beverages
Dissolves instantly
Gluten free
| | |
| --- | --- |
| Flavor | Original |
| Manufacturer | Kent Precision |
| Packaging | 12/CS |
| Part number | PRF-J584-H5800 |
| Volume | 10 OZ CAN |
| Manufacturer | Kent Precision |
| Packaging | 6/CS |
| Part number | PRF-J585-C6800 |
| Volume | 36 OZ CAN |
THICK-IT Food and Beverage Thickener Original Powder

The first commercially available thickener for dysphagia, the Thick-It Original products have been recommended by healthcare professionals for 35 years.



Produces any desired IDDSI compliant consistency with ease
Doesn't alter taste or appearance of pureed foods or beverages
Convenient – Dissolves instantly
Gentle – Easily digestible
Versatile – Use hot or cold
Dietary Friendly – Gluten free and Kosher Pareve

Cornstarch-based Thick-It Original Food & Beverage Thickener dissolves instantly in your favorite foods and beverages. Stir up a hot cup of coffee, bowl of soup, or a cold, refreshing glass of iced tea. Thick-It Original lets people who have trouble swallowing more safely enjoy a variety of hot or cold foods, beverages, and supplements. Fast mixing, consistent, and easy-to-use, Thick-It Original thickens without altering flavor.



Safety Information "Do not use Thick-It Original Food & Beverage Thickener with infants under the age of 2. Thick-It Original Food & Beverage Thickener should only be used with children under the age of 12 in consultation with a physician. Allergens: None"


Ingredients Modified Cornstarch, Maltodextrin.



Directions "Consult the usage chart on the container for the recommended amount of Thick-It® Original Food & Beverage Thickener. 1. Pour 4 fl oz of cold or hot liquid into a glass. 2. Slowly add level measured thickener to liquid, stirring with fork or whisk as you pour. 3. Stir briskly until thickener has dissolved. 4. Before serving, let water and juices stand for at least 1 minute. Let milk and supplements stand for 5-10 minutes. Stir and serve. For best results, consume within 30 minutes of mixing."


Legal Disclaimer

Statements regarding dietary supplements have not been evaluated by the FDA and are not intended to diagnose, treat, cure, or prevent any disease or health condition.