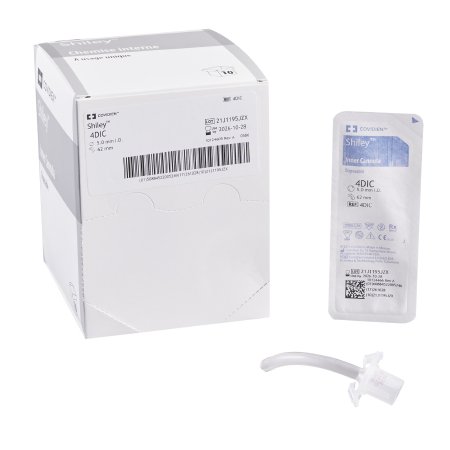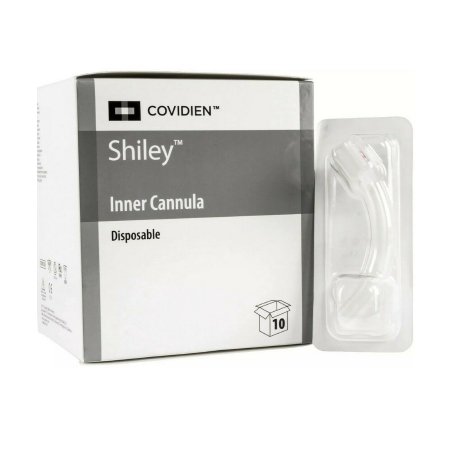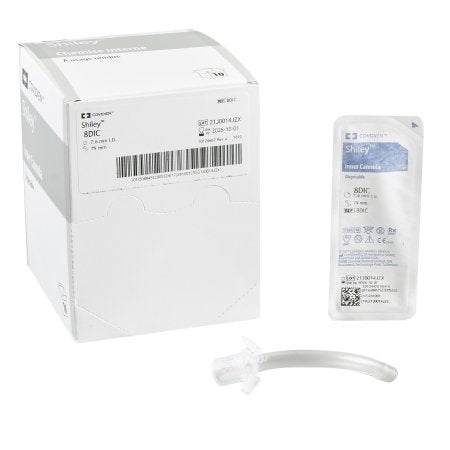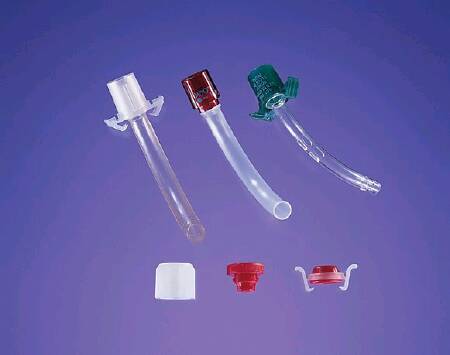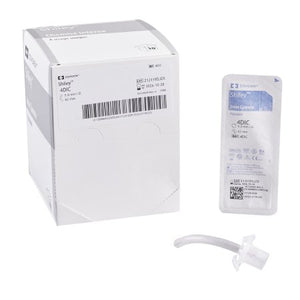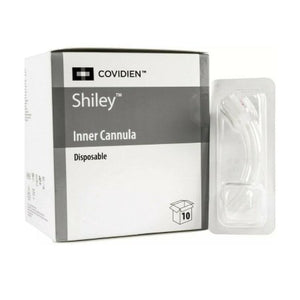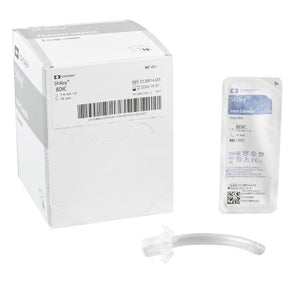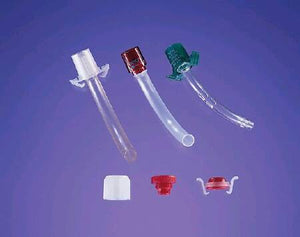 Shiley Disposable Inner Cannula
MEDTRONIC
$34.25
Disposable for assured sterility
Readily connects to tracheostomy tubes
Mechanical securing does not require tape
| | |
| --- | --- |
| Inner cannula type | Disposable IC |
| Inside diameter | 5.0 mm ID |
| Legacy size | Size 4.0 |
| Manufacturer | Shiley |
| Material | PVC |
| Outside diameter | 9.4 mm OD |
| Packaging | 10/Box |
| Part number | SHI-4DIC |
| Inner cannula type | Disposable IC |
| Inside diameter | 5.0 mm ID |
| Legacy size | Size 4.0 |
| Manufacturer | Shiley |
| Material | PVC |
| Outside diameter | 9.4 mm OD |
| Packaging | 1/Each |
| Part number | SHI-4DIC-1 |
| Inner cannula type | Disposable IC |
| Inside diameter | 6.4 mm ID |
| Legacy size | Size 6.0 |
| Manufacturer | Shiley |
| Material | PVC |
| Outside diameter | 10.8 mm OD |
| Packaging | 10/Box |
| Part number | SHI-6DIC |
| Inner cannula type | Disposable IC |
| Inside diameter | 6.4 mm ID |
| Legacy size | Size 6.0 |
| Manufacturer | Shiley |
| Material | PVC |
| Outside diameter | 10.8 mm OD |
| Packaging | 1/Each |
| Part number | SHI-6DIC-1 |
| Inner cannula type | Disposable IC |
| Inside diameter | 7.6 mm ID |
| Legacy size | Size 8.0 |
| Manufacturer | Shiley |
| Material | PVC |
| Outside diameter | 12.2 mm OD |
| Packaging | 10/Box |
| Part number | SHI-8DIC |
| Inner cannula type | Disposable IC |
| Inside diameter | 7.6 mm ID |
| Legacy size | Size 8.0 |
| Manufacturer | Shiley |
| Material | PVC |
| Outside diameter | 12.2 mm OD |
| Packaging | 1/Each |
| Part number | SHI-8DIC-1 |
| Inner cannula type | Disposable IC |
| Inside diameter | 8.9 mm ID |
| Legacy size | Size 10.0 |
| Manufacturer | Shiley |
| Material | PVC |
| Outside diameter | 13.8 mm OD |
| Packaging | 10/Box |
| Part number | SHI-10DIC |
| Inner cannula type | Disposable IC |
| Inside diameter | 8.9 mm ID |
| Legacy size | Size 10.0 |
| Manufacturer | Shiley |
| Material | PVC |
| Outside diameter | 13.8 mm OD |
| Packaging | 1/Each |
| Part number | SHI-10DIC-1 |
Shiley Disposable Inner Cannula provides a convenient, hassle-free option for the inner cannula. When you switch the Shiley Inner Cannula, there is no need to clean it, just dispose of it and insert a new one.
The inner cannula works with a tracheostomy tube to restore a patient's airway. It also uses a 15-millimeter snap-lock connector. This makes connecting to the tracheostomy tube quick and easy without the need for tape.
The inner cannula comes in four sizes: size 4 (Covidien 4DIC), size 6 (Covidien 6DIC), size 8 (Covidien 8DIC), and size 10 (Covidien 10DIC).
The cannula uses individual sterilized packaging. This ensures that the new one is always clean and ready for use at a moment's notice.
This inner cannula is not fenestrated, therefore developing a granuloma is eliminated. Also, if aspiration is a concern, a non-fenestrated cannula may be recommended to maintain cuff inflation and protect the airway from saliva and secretions. You may want to choose the Shiley Fenestrated option if you need or want fenestration. 
Disposable Inner Cannula Features and Benefits
•Easily Connects to Tracheostomy Tube
•Secures Without Tape
•Disposable
•Not Fenestrated