SenSura Click Drainable Pouch with Easiclose WIDE-Outlet Maxi Lenght Opaque
COLOPLAST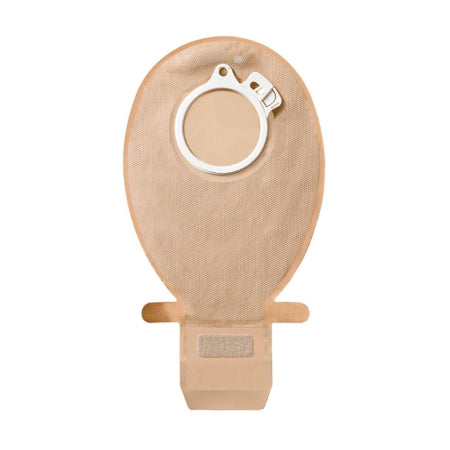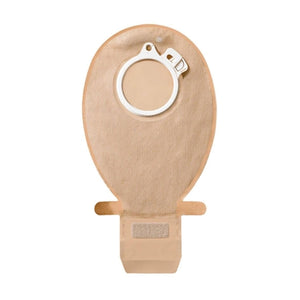 SenSura Click Drainable Pouch with Easiclose WIDE-Outlet Maxi Lenght Opaque
COLOPLAST
$58.81
Two piece systems do not come with barrier
Without Panel
EasiClose Outlet
| | |
| --- | --- |
| Capacity | 655 mL |
| Color | Opaque |
| Drainable | Drainable |
| Manufacturer | Coloplast SenSura Click Wide |
| Packaging | 20/Box |
| Pouch length | 11-1/2 Inch Length","Maxi |
| Sterility | NonSterile |
| System match | Red Code |
| Part number | COL-11125 |
Trust in double-layer security with extra reassurance. SenSura Click is a two-piece mechanical coupling system that combines the unique SenSura double-layer adhesive with an audible 'click' to ensure secure locking of the pouch to the barrier.

• The pouch is attached securely to the barrier by a mechanical coupling system. An audible 'click' confirms that the pouch is locked securely to the barrier.
• Before the pouch is locked into position, it can be rotated into the desired position to accommodate your body's position (standing, lying down, emptying) without having to remove the pouch from the barrier. The mechanical coupling can also be repositioned to enable easy handling whether you're left- or right-handed.
• The pouch can be removed separately from the SenSura double-layer barrier, allowing the pouch to be changed more frequently than the adhesive barrier.
 
SenSura Click drainable is available with SenSura (standard wear) and SenSura Xpro (extended wear) adhesive barriers. The range of barriers includes flat and convex light options which are eitherpre-cut (already cut to size) or "cut-to-fit" (meaning they can be cut to achieve a custom fit). The full line includes transparent and opaque pouches, which correspond to the Assura AC and SenSura Flex barriers based on a color-coded coupling system. Thus, a barrier with a "red" coupling size must be matched to a "red" pouch.