PEDI-TUBE Pediatric Nasogastric Feeding Tube
KANGAROO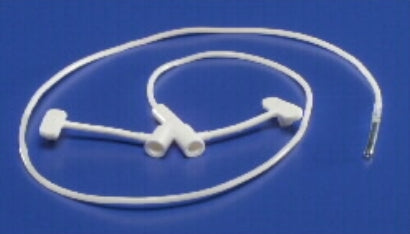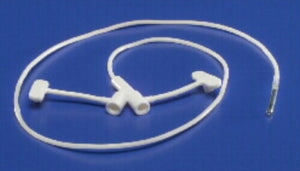 PEDI-TUBE Pediatric Nasogastric Feeding Tube
KANGAROO
$147.99
Optically clear for visual inspection
Can be used for up to 30 days
Contains a radiopaque stripe for identification on X-ray
| | |
| --- | --- |
| Manufacturer | Cardinal Health |
| Material | Polyurethane |
| Packaging | 10/Case |
| Size | 6 Fr. |
| Sterility | Sterile |
| Tubing lenght | 20 Inch Tube |
| Part number | CRD-8884730709 |
| Manufacturer | Cardinal Health |
| Material | Polyurethane |
| Packaging | 1/Each |
| Size | 6 Fr. |
| Sterility | Sterile |
| Tubing lenght | 20 Inch Tube |
| Part number | CRD-8884730709-1 |
The PEDI-TUBE is a Nasogastric Feeding Tubes designed for pediatrics. Constructed of a durable polyurethane material, the PEDI-TUBE allows for optimal dwell time, maximum flow rates, and minimum clogging with proper tube maintenance. The PEDI-TUBE is available in a weighted or non-weighted option and lengths up to 36 inches. Customizable for each patient, the PEDI-TUBE Feeding Tube is coated with HYDROMER Hydrophilic lubricant, a water-activated lubricant that allows for easy removal of the stylet. The hydrophilic lubricant also provides easy insertion and withdrawal. Made with radiopaque polyurethane material, the PEDI-TUBE is easily detectable under x-ray. CM markings allow for easy detection of the feeding tube's migration. The PEDI-TUBE Pediatric Feed Tube is sterile, for patient safety.
PEDI-TUBE Pediatric Nasogastric Feeding Tube Features & Benefits
•Coated with HYDROMER Hydrophilic lubricant for easy insertion.
•Durable polyurethane construction.
•Designed for pediatric patients.
•Radiopaque polyurethane material for easy detection under x-ray.