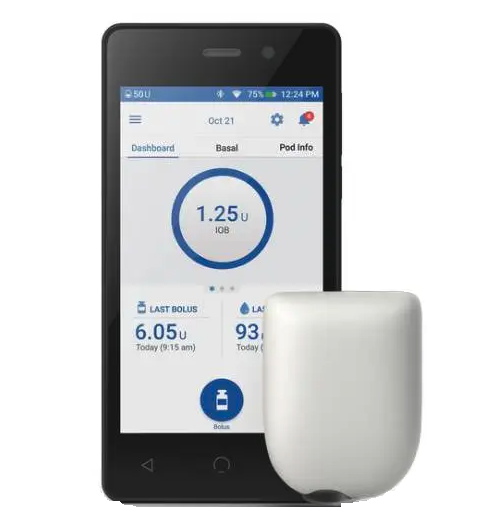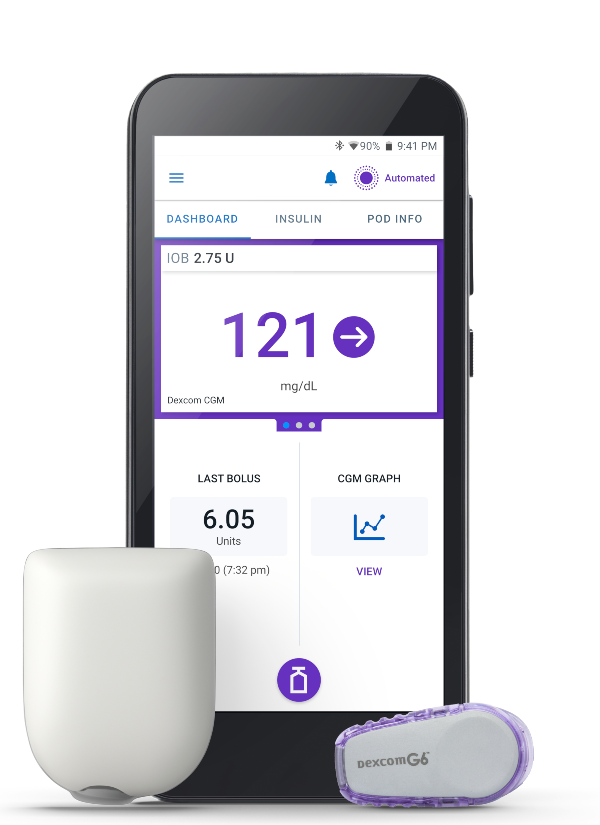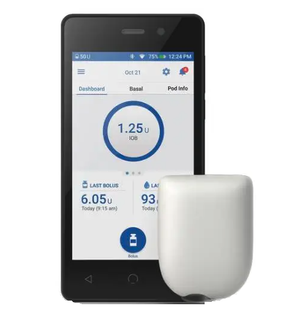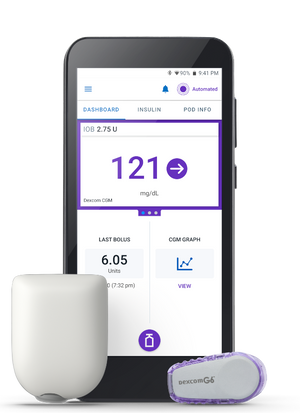 Omnipod 5, Intro Kit
Omnipod
$499.99
Get 3 days (up to 72 hours) of continuous insulin delivery with NO injections
SmartBolus calculator, the only AID system with a built-in bolus calculator that automatically incorporates your CGM data and trend
| | |
| --- | --- |
| Brand | Omnipod |
| Ndc | 08508-3000-01 |
| Packaging | Box |
| Contents | 1 Controller, Two 5 Packs , 1 Training Pod","Dexcom Sold Separately, See below |
| Part number | SKT-H001-G-X9 |
Omnipod® 5 Tubeless, automatic insulin adjustments
Omnipod 5, the first and only tubeless, automated insulin delivery system to integrate with Dexcom G6 is now available.
Omnipod 5 helps simplify life with diabetes: no multiple daily injections, tubes, or fingersticks* necessary! 
Cleared for people with type 1 diabetes aged 2 years and older 
Helps keep you in range day and night
Monitor your glucose levels and insulin dosing all with the option for full control right from your compatible smartphone
The Omnipod 5 system includes a waterproof tubeless insulin Pod that can be worn almost anywhere you'd inject insulin.  
Each Pod still lets you trade multiple daily injections for up to 3 days (72 hours) of continuous insulin delivery. 
Now, the Pod is automated, CGM integrated and highly anticipated—helping to simplify life in so many ways.
*Fingersticks are required for diabetes treatment decisions if symptoms or expectations do not match readings.
For a list of compatible smartphone devices visit omnipod.com/compatibility.
The Pod has an IP28 rating for up to 25 feet for 60 minutes. The Controller is not waterproof. 3 Simple Parts of the Omnipod 5 Insulin System