New Image Two-Piece Drainable Ostomy Pouch – Clamp Closure Beige
HOLLISTER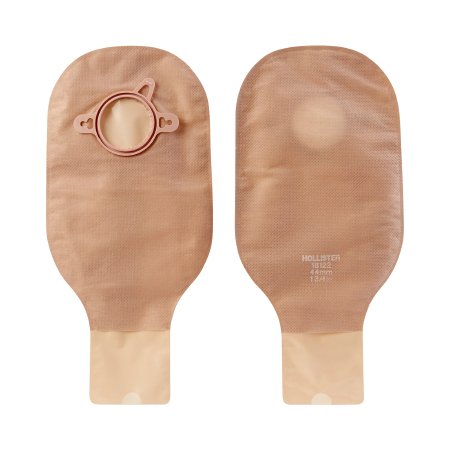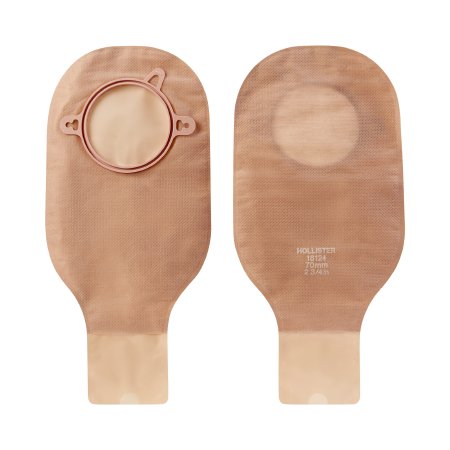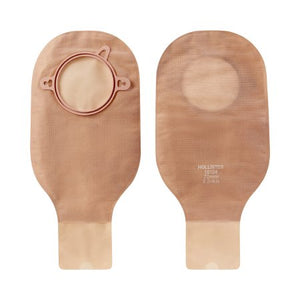 New Image Two-Piece Drainable Ostomy Pouch – Clamp Closure Beige
HOLLISTER
$37.50
1 Sided Comfort Panel
Rustle-free pouch
Odor Barrier
| | |
| --- | --- |
| Color | Beige |
| Drainable | Drainable |
| Flange size | 44 mm |
| Manufacturer | Hollister New Image |
| Material | Vinyl |
| Packaging | 10/Box |
| Pouch length | 12 Inch Length |
| Sterility | NonSterile |
| Stoma opening size | 1-3/4 Inch Stoma |
| System match | Green Code System |
| Part number | HOL-18122 |
| Color | Beige |
| Drainable | Drainable |
| Flange size | 70 mm |
| Manufacturer | Hollister New Image |
| Material | Vinyl |
| Packaging | 10/Box |
| Pouch length | 12 Inch Length |
| Sterility | NonSterile |
| Stoma opening size | 2-3/4 Inch Stoma |
| System match | Blue Code System |
| Part number | HOL-18124 |
Hollister New Image 2-Piece Drainable Pouch with Clamp Closure is an ostomy pouch designed with gentle ComfortWear panels on the body side to provide a soft, cloth-like covering between the pouch and the skin. The CenterPointLock feature on this ostomy pouch prevents unintentional pouch and skin barrier separation. This 2-Piece Drainable Pouch provides a high level of confidence and discreetness via a rustle-free film and protective odor skin barrier. Designed to be anatomically-shaped, the pouch adheres seamlessly to the skin.
The 2-Piece New Image Drainable Pouch is available in Transparent, Beige and Ultra-Clear with 10 in a box. The beige color features ComfortWear pouch panels on both sides and a single skin side ComfortWear panel on the clear and ultra-clear.
Hollister manufactures a wide selection of ostomy pouches. If you have sensitive peristomal skin, you may want to try a 1 Piece Drainable Pouch with convex shape for ideal for people with recessed, retracted or flush stomas.
Features and Benefits
•Soft, Cloth-Like ComfortWear Pane
•Confidence and Security with its CenterPointLock Feature
•Confidence and Discreetness with Odor-Barrier, Rustle-Free Film and Anatomically Shaped Pouch
•Comes with Clamp Closure and Belt Tabs
•2-Piece Design for Sensitive Stoma