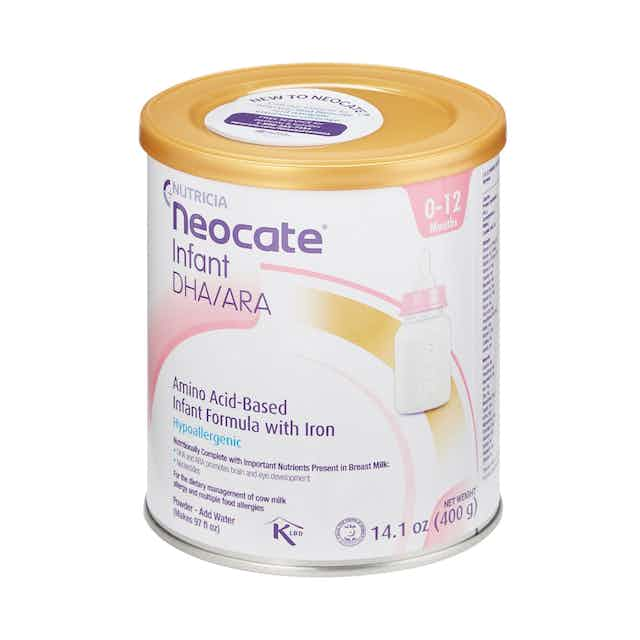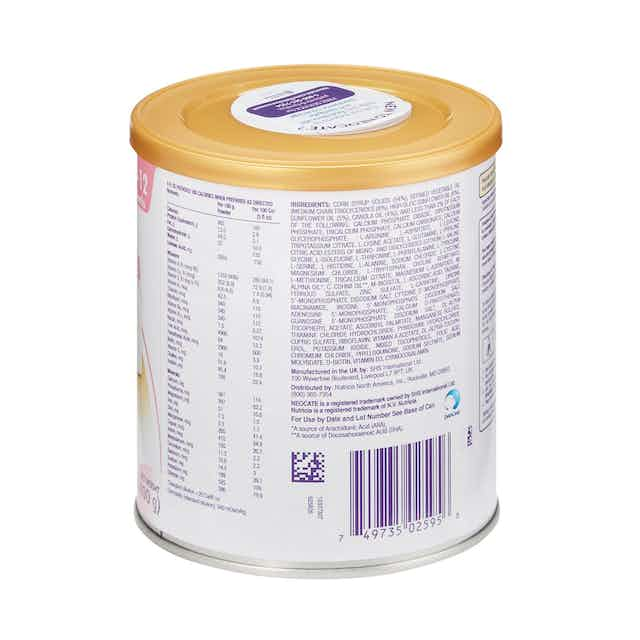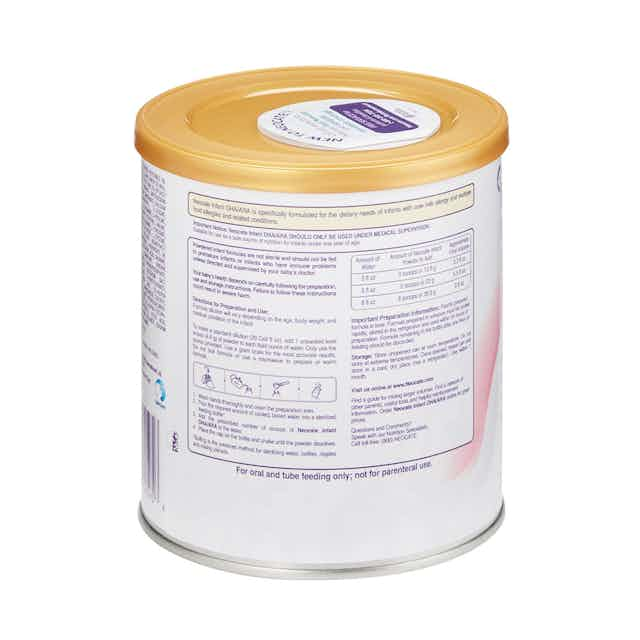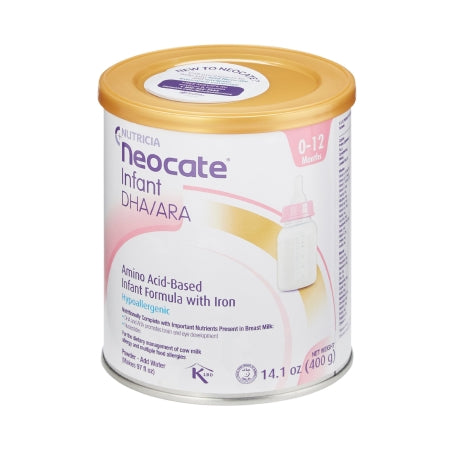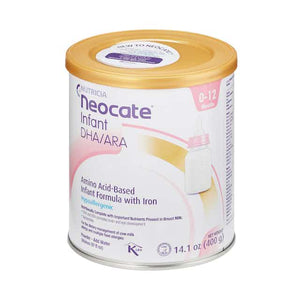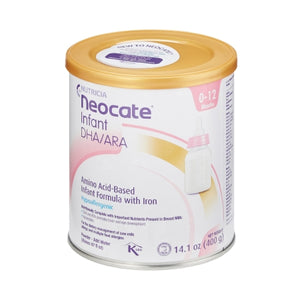 Neocate DHA & ARA Amino Acid Based Infant Formula with Iron
NUTRICIA NEOCATE
$247.00
Dairy free","soy oil free
No artificial colors","flavors","sweeteners
Added nucleotides and DHA/ARA
| | |
| --- | --- |
| Administration method | Oral / Tube |
| Application | Infant Formula |
| Container type | Can |
| Flavor | Unflavored |
| For use with | Use under medical supervision |
| Health conditions | Food Allergies |
| Manufacturer | Nutricia Neocate DHA & ARA |
| Packaging | 4/Case |
| Preparation | Powder |
| User | Ages Birth to 12 Months |
| User group | Infant |
| Part number | NNA-125626 |
| Volume | 14.1 oz. |
| Administration method | Oral / Tube |
| Application | Infant Formula |
| Container type | Can |
| Flavor | Unflavored |
| For use with | Use under medical supervision |
| Health conditions | Food Allergies |
| Manufacturer | Nutricia Neocate DHA & ARA |
| Packaging | 1/Each |
| Preparation | Powder |
| User | Ages Birth to 12 Months |
| User group | Infant |
| Part number | NNA-125626-1 |
| Volume | 14.1 oz. |
Neocate  Infant DHA/ARA is specially formulated for the dietary management of infants with cow milk allergy (CMA), multiple food allergies (MFA), and related conditions.
Ingredients: Corn Syrup Solids, Refined Vegetable Oil (Medium Chain Triglycerides, High Oleic Sunflower, Sunflower, Canola), and less than 2% of each of the following: Calcium Phosphate Dibasic, Dipotassium Phosphate, Tricalcium Phosphate, Calcium Carbonate.
 
Features
•Added nucleotides, DHA (docosahexaenoic acid), and ARA.
•Dairy-free.
•Made in a dairy protein-free facility.
•Soy oil free.
•No artificial colors, flavors, or sweeteners.
•Kosher.
•Pareve.
•Halal.