Mepitel Wound Contact Layer Dressing (double-sided)
Molnlycke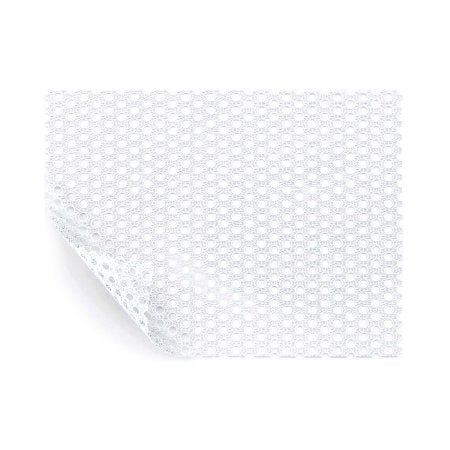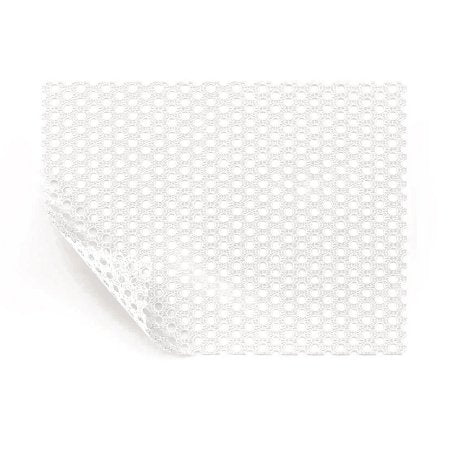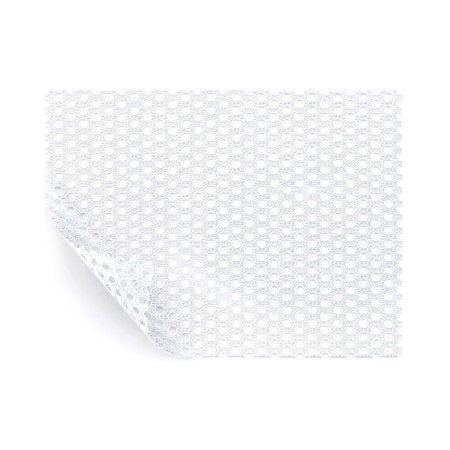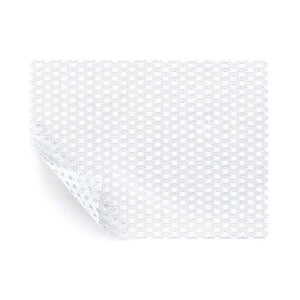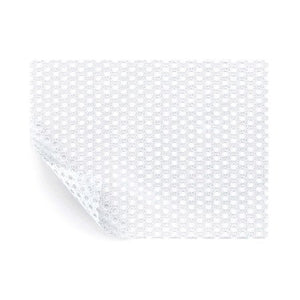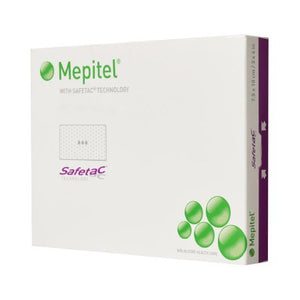 Mepitel Wound Contact Layer Dressing (double-sided)
Molnlycke
$220.18
Safetac Technology
Open mesh structure
Transparent
| | |
| --- | --- |
| Manufacturer | Molnlycke Mepitel |
| Material | Silicone / Mesh |
| Packaging | 50/Case |
| Size dimensions | 2 X 3 Inch |
| Sterility | Sterile |
| Part number | MOL- 290599 |
| Shape | Rectangle |
| Manufacturer | Molnlycke Mepitel |
| Material | Silicone / Mesh |
| Packaging | 10/Box |
| Size dimensions | 2 X 3 Inch |
| Sterility | Sterile |
| Part number | MOL- 290599-1 |
| Shape | Rectangle |
| Manufacturer | Molnlycke Mepitel |
| Material | Silicone / Mesh |
| Packaging | 40/Case |
| Size dimensions | 3 X 4 Inch |
| Sterility | Sterile |
| Part number | MOL- 290799 |
| Shape | Rectangle |
| Manufacturer | Molnlycke Mepitel |
| Material | Silicone / Mesh |
| Packaging | 10/Box |
| Size dimensions | 3 X 4 Inch |
| Sterility | Sterile |
| Part number | MOL- 290799-1 |
| Shape | Rectangle |
| Manufacturer | Molnlycke Mepitel |
| Material | Silicone / Mesh |
| Packaging | 70/Case |
| Size dimensions | 4 X 7 Inch |
| Sterility | Sterile |
| Part number | MOL- 291099 |
| Shape | Rectangle |
| Manufacturer | Molnlycke Mepitel |
| Material | Silicone / Mesh |
| Packaging | 10/Box |
| Size dimensions | 4 X 7 Inch |
| Sterility | Sterile |
| Part number | MOL- 291099-1 |
| Shape | Rectangle |
| Manufacturer | Molnlycke Mepitel |
| Material | Silicone / Mesh |
| Packaging | 30/Case |
| Size dimensions | 8 X 12 Inch |
| Sterility | Sterile |
| Part number | MOL- 292005 |
| Shape | Rectangle |
| Manufacturer | Molnlycke Mepitel |
| Material | Silicone / Mesh |
| Packaging | 5/Box |
| Size dimensions | 8 X 12 Inch |
| Sterility | Sterile |
| Part number | MOL- 292005-1 |
| Shape | Rectangle |
How Mepitel works
Mepitel may be left in place for up to 14 days, depending on the condition of the wound, which reduces the necessity for frequent primary dressing changes. The porous structure of Mepitel allows exudate to pass into an outer absorbent dressing. The Safetac Technology layer prevents the outer dressing from sticking to the wound and allows for atraumatic dressing changes.1 The Safetac Technology layer also seals around the wound edges, preventing the exudate from leaking onto the surrounding skin, thus minimizing the risk of maceration.
Benefits of Mepitel 
• Minimizes trauma and pain during dressing changes 
• Prevents damage to newly formed delicate tissue upon removal 
• May remain in place for up to 14 days for cost effective undisturbed wound healing 
• Enables less frequent dressing changes 
• Minimizes the risk of maceration 
• Does not adhere to moist wound beds but to dry tissue only 
• Transparent for easy wound inspection during application and during wear 
• Conforms well to body contours, promoting patient comfort during wear
Indications for use 
Mepitel is a meshed non-adherent wound contact layer allowing passage of exudate and providing fixation and protection of tissues. Mepitel is designed for a wide range of exuding wounds such as skin tears, skin abrasions, sutured wounds, partial thickness burns, lacerations, partial and full thickness grafts, diabetic foot ulcers, venous and arterial leg ulcers. Mepitel can also be used as a protective layer on non-exuding wounds, blisters, fragile skin and exposed fragile tissues.
Wear time 
Mepitel may be left in place for up to 14 days depending on the condition of the wound and surrounding skin, or as indicated by accepted clinical practice (exudate should pass freely through the dressing and the pores should not be blocked). If saturated, the secondary absorbent dressing pad should be changed with the Mepitel left in place.