Mepilex Border Flex Oval Foam Dressing
Molnlycke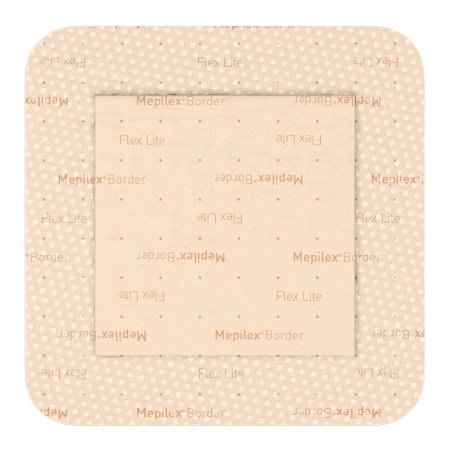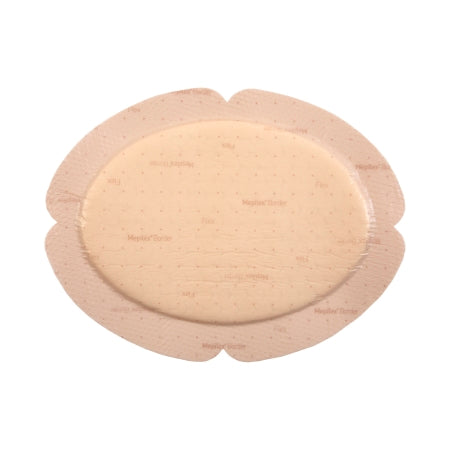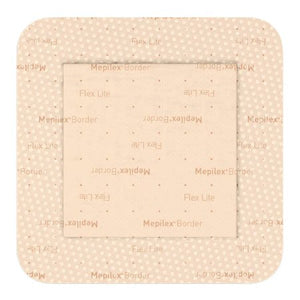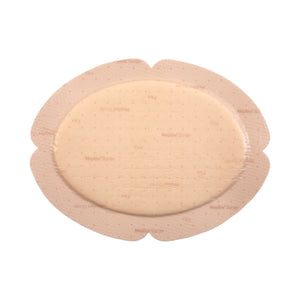 Mepilex Border Flex Oval Foam Dressing
Molnlycke
$436.36
Track the spread of exudate without lifting dressing
Absorb exudate without swelling
Safetac Technology for gentle dressing changes
| | |
| --- | --- |
| Color | Tan |
| Manufacturer | Mapilex Border Flex |
| Material | Foam |
| Packaging | 45/Case |
| Size dimensions | 6 X 7-1/2 Inch |
| Sterility | Sterile |
| Type | Adhesive |
| Part number | MOL- 583400 |
| Shape | Oval |
| Color | Tan |
| Manufacturer | Mapilex Border Flex |
| Material | Foam |
| Packaging | 5/Box |
| Size dimensions | 6 X 7-1/2 Inch |
| Sterility | Sterile |
| Type | Adhesive |
| Part number | MOL- 583400-1 |
| Shape | Oval |
| Color | Tan |
| Manufacturer | Mapilex Border Flex |
| Material | Foam |
| Packaging | 50/Case |
| Size dimensions | 3-1/10 X 4 Inch |
| Sterility | Sterile |
| Type | Adhesive |
| Part number | MOL- 583500 |
| Shape | Oval |
| Color | Tan |
| Manufacturer | Molnlycke Mapilex Border Flex |
| Material | Foam |
| Packaging | 5/Box |
| Size dimensions | 3-1/10 X 4 Inch |
| Sterility | Sterile |
| Type | Adhesive |
| Part number | MOL- 583500-1 |
| Shape | Oval |
How Mepilex Border Flex works
Mepilex Border Flex is a five-layer, bordered foam dressing that is highly conformable due to Flex Technology. It absorbs, channels and traps exudate and allows you to track progress.
Benefits of Mepilex Border Flex
• Flex Technology allows MepilexBorder Flex Lite to move in every direction, reducing skin stress, increasing comfort and keeping it in place
• Up to 77% more conformable than Mepilex® Border Lite
• Up to 7-day wear time9 with shower-proof dressing 
• For use on a wide range of chronic and exuding wounds, as well as for pressure injury prevention
Indications for use 
Mepilex Border Flex is designed for a wide range of exuding wounds such as pressure ulcers, leg and foot ulcers, traumatic wounds (e.g. skin tears) and surgical wounds. Mepilex Border Flex can also be used on dry/ necrotic wounds in combination with gels. Mepilex Border Flex reduces postoperative blistering, and may also be used as part of a prophylactic therapy to help prevent skin damage, e.g. pressure ulcers.
Wear time 
Mepilex Border Flex may be left in place for up to 7 days depending on the condition of the wound and surrounding skin.