Mepilex Border Flex Lite Foam Dressing With Border Film Backing Adhesive
Molnlycke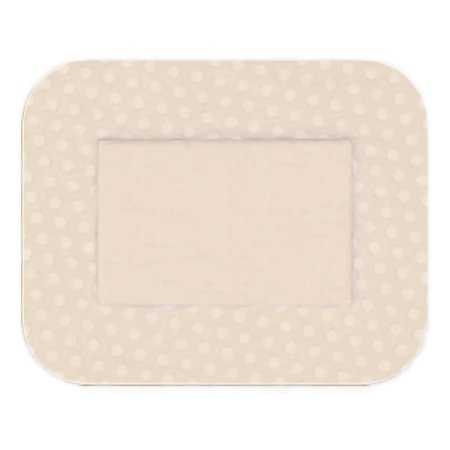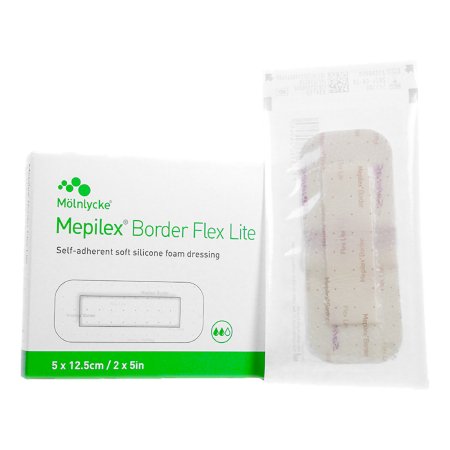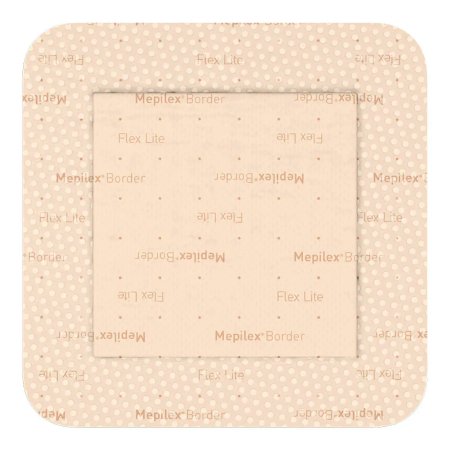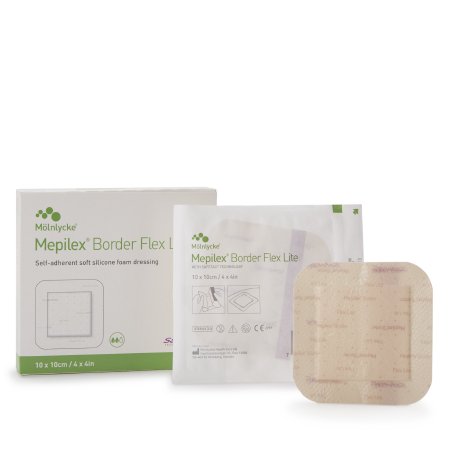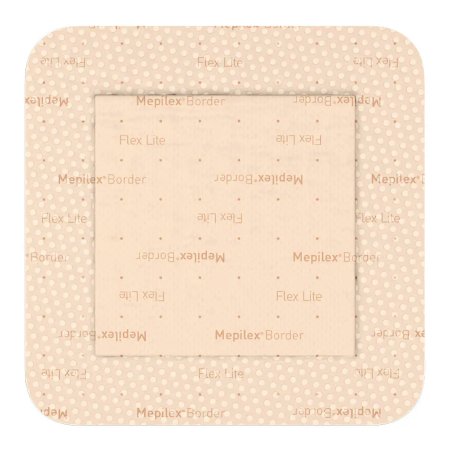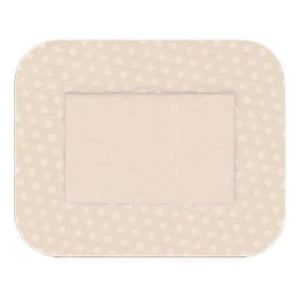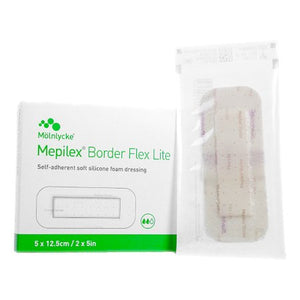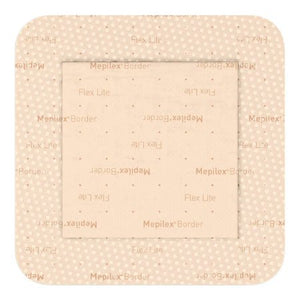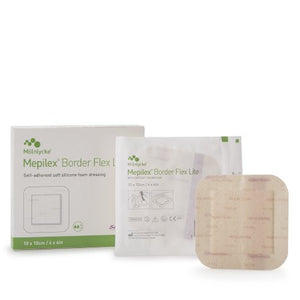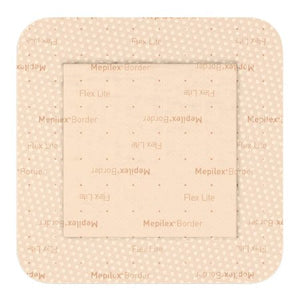 Mepilex Border Flex Lite Foam Dressing With Border Film Backing Adhesive
Molnlycke
$111.38
Film Backing
Safetac Technology
360° Flex Technology
| | |
| --- | --- |
| Color | Tan |
| Manufacturer | Mepilex Border Flex Lite |
| Material | Foam |
| Packaging | 70/Case |
| Size dimensions | 1-3/5 X 2 Inch |
| Sterility | Sterile |
| Type | Adhesive |
| Part number | MOL- 581011 |
| Shape | Rectangle |
| Color | Tan |
| Manufacturer | Mepilex Border Flex Lite |
| Material | Foam |
| Packaging | 10/Box |
| Size dimensions | 1-3/5 X 2 Inch |
| Sterility | Sterile |
| Type | Adhesive |
| Part number | MOL- 581011-1 |
| Shape | Rectangle |
| Color | Tan |
| Manufacturer | Mepilex Border Flex Lite |
| Material | Foam |
| Packaging | 65/Case |
| Size dimensions | 2 X 5 Inch |
| Sterility | Sterile |
| Type | Adhesive |
| Part number | MOL- 581100 |
| Shape | Rectangle |
| Color | Tan |
| Manufacturer | Mepilex Border Flex Lite |
| Material | Foam |
| Packaging | 5/Box |
| Size dimensions | 2 X 5 Inch |
| Sterility | Sterile |
| Type | Adhesive |
| Part number | MOL- 581100-1 |
| Shape | Rectangle |
| Color | Tan |
| Manufacturer | Mepilex Border Flex Lite |
| Material | Foam |
| Packaging | 70/Case |
| Size dimensions | 3 X 3 Inch |
| Sterility | Sterile |
| Type | Adhesive |
| Part number | MOL- 581200 |
| Shape | Sqaure |
| Color | Tan |
| Manufacturer | Mepilex Border Flex Lite |
| Material | Foam |
| Packaging | 5/Box |
| Size dimensions | 3 X 3 Inch |
| Sterility | Sterile |
| Type | Adhesive |
| Part number | MOL- 581200-1 |
| Shape | Sqaure |
| Color | Tan |
| Manufacturer | Mepilex Border Flex Lite |
| Material | Foam |
| Packaging | 50/Case |
| Size dimensions | 4 X 4 Inch |
| Sterility | Sterile |
| Type | Adhesive |
| Part number | MOL- 581300 |
| Shape | Sqaure |
| Color | Tan |
| Manufacturer | Mepilex Border Flex Lite |
| Material | Foam |
| Packaging | 5/Box |
| Size dimensions | 4 X 4 Inch |
| Sterility | Sterile |
| Type | Adhesive |
| Part number | MOL- 581300-1 |
| Shape | Sqaure |
| Color | Tan |
| Manufacturer | Mepilex Border Flex Lite |
| Material | Foam |
| Packaging | 50/Case |
| Size dimensions | 6 X 6 Inch |
| Sterility | Sterile |
| Type | Adhesive |
| Part number | MOL- 581500 |
| Shape | Sqaure |
| Color | Tan |
| Manufacturer | Mepilex Border Flex Lite |
| Material | Foam |
| Packaging | 5/Box |
| Size dimensions | 6 X 6 Inch |
| Sterility | Sterile |
| Type | Adhesive |
| Part number | MOL- 581500-1 |
| Shape | Sqaure |
How Mepilex Border Flex Lite works
Mepilex Border Flex Lite is a four-layer, bordered foam dressing that is highly conformable due to Flex Technology. It absorbs, channels and traps exudate and allows you to track progress.
Benefits of Mepilex® Border Flex
• Flex Technology allows MepilexBorder Flex Lite to move in every direction, reducing skin stress, increasing comfort and keeping it in place
• Up to 77% more conformable than Mepilex® Border Lite
• Up to 7-day wear time9 with shower-proof dressing 
• For use on a wide range of chronic and exuding wounds, as well as for pressure injury prevention
Indications for use 
Mepilex Border Flex Lite is designed for the management of a wide range of non- to moderately exuding wounds such as, leg and foot ulcers, pressure injury, surgical and traumatic wounds such as abrasions, blisters and skin tears and may be used for protection of compromised and/or fragile skin.
Wear time 
Mepilex Border Flex may be left in place for up to 7 days depending on the condition of the wound and surrounding skin