Kate Farm Pediatric Standard 1.2 Formula
Kate Farm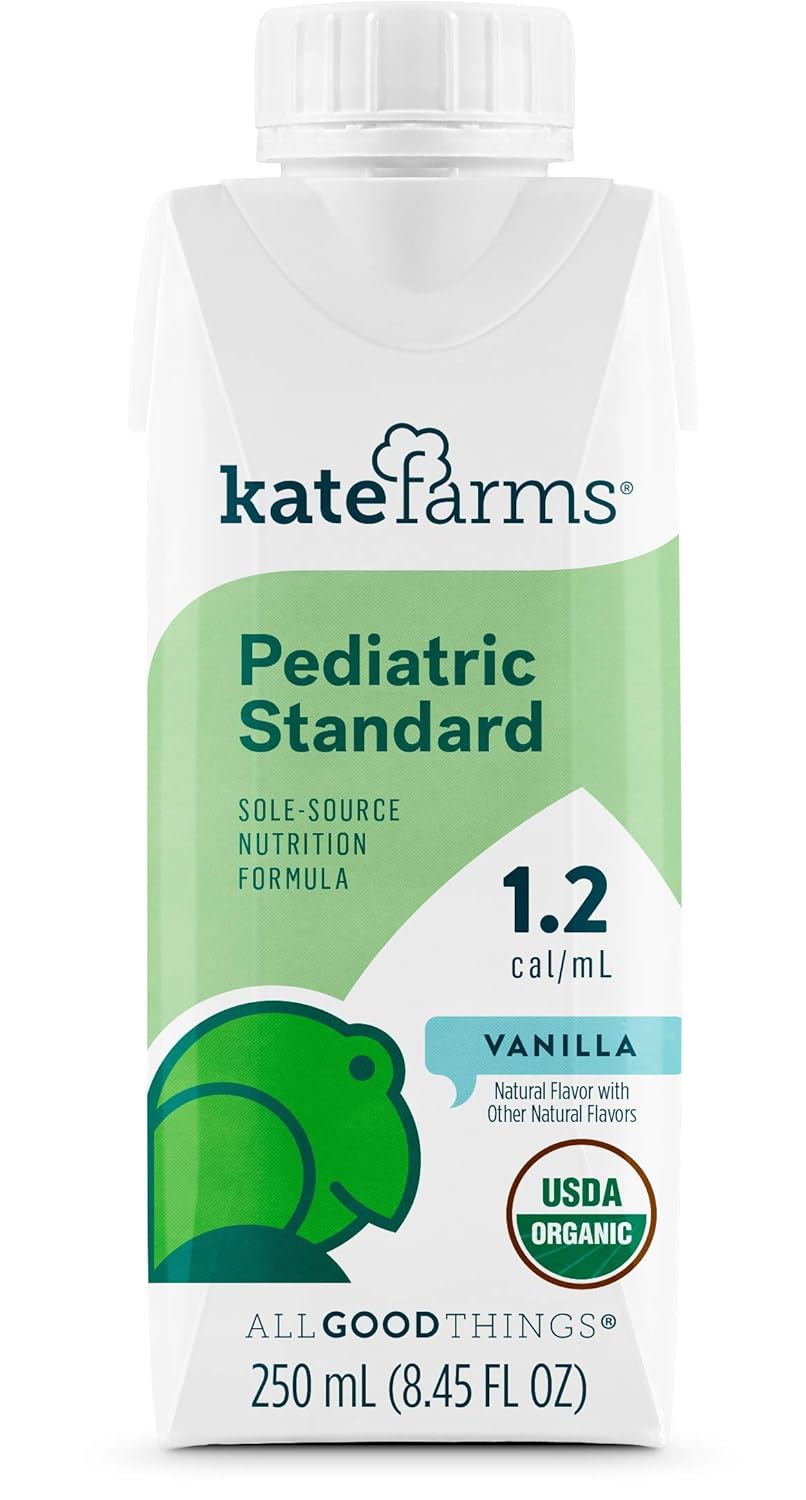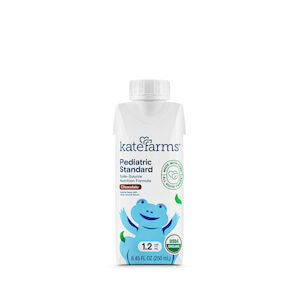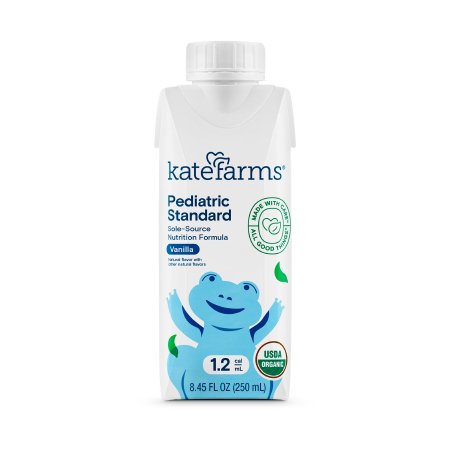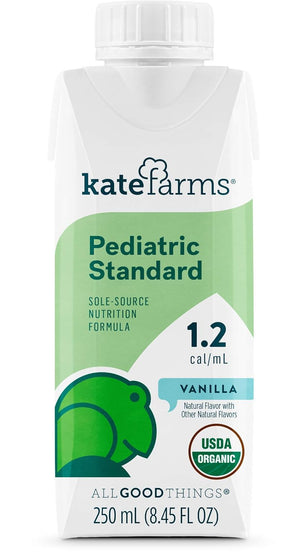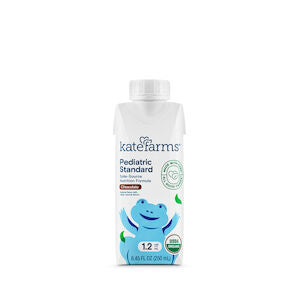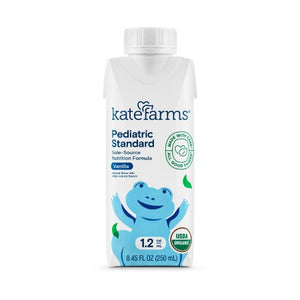 Kate Farm Pediatric Standard 1.2 Formula
Kate Farm
$48.07
| | |
| --- | --- |
| Container type | Carton |
| Flavor | Vanilla |
| Packaging | 12/Case |
| Part number | KF-851823006997-1 |
| Volume | 8.4 oz |
| Container type | Carton |
| Flavor | Vanilla |
| Packaging | 1/Each |
| Part number | KF-851823006997 |
| Volume | 8.4 oz |
| Container type | Carton |
| Flavor | Plain |
| Packaging | 12/Case |
| Part number | KF-811112030713-1 |
| Volume | 8.4 oz |
| Container type | Carton |
| Flavor | Plain |
| Packaging | 1/Each |
| Part number | KF-811112030713 |
| Volume | 8.4 oz |
Kate Farm Pediatric Standard 1.2
Kate Farm Pediatric Standard 1.2, formula is a plant-based USDA Organic higher calorie formula with easy to digest protein. Designed to be a nutritional support for healthy weight gain and maintenance. using the best organic ingredients designed to deliver high-quality nutrition and nourishment. Each 325 mL carton delivers 300 calories and is made with easily digested hydrolyzed organic pea protein, Suitable for short or long-term tube feeding.

Kate Farm Standard Pediatric 1.2, promotes organic pea protein, corn-free carbohydrates, functional fats, and a phytonutrient combination with antioxidant properties. 

Kate Farm's Pediatric Standard 1.2, multitude of healthy-minded customers enjoy this delicious drink as a daily dose and source to support their nutritional, medical, and dietary needs, a health supplement that is dairy, soy, corn, gluten, or nuts Free.

Perfect as a tube feeding formula, the Standard Pediatric 1.2 flows through feeding tubes as small as 6.5 FR without needing to be watered down. 1.2 is used to transition on and off the tube as well.