Kangaroo Skin Level Tube Access Bolus Feeding Set
KANGAROO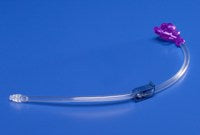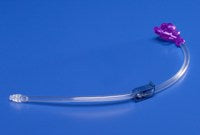 Kangaroo Skin Level Tube Access Bolus Feeding Set
KANGAROO
$132.19
Not IV access
NonSterile
For use with Kangaroo Feeding Sets
| | |
| --- | --- |
| For use with | Kangaroo Feeding Sets |
| Manufacturer | Cardinal Health |
| Packaging | 10/Case |
| Sterility | NonSterile |
| Part number | CRD-8884741813 |
| For use with | Kangaroo Feeding Sets |
| Manufacturer | Cardinal Health |
| Packaging | 1/Each |
| Sterility | NonSterile |
| Part number | CRD-8884741813-1 |
Kangaroo Bolus Feeding Set is a skin level tube access bolus feeding set. The Kangaroo™ Skin Level Tubes share the same unique patented extension sets and stoma measuring device. Available with safe enteral connections to address the 2006 JCAHO Tubing Misconnections Sentinel Alert. 
•Feeding ports are incompatible with luer lock or IV connectors, therefore, reducing the risk of accidental connection or infusion. 
•Purple Feeding Port indicates that it is a nutritional port and not an IV access. 
•Kangaroo Bolus Feeding Set offers an active or passive locking mechanism for ease of use.