Kangaroo Neonatal / Pediatric Nasogastric Argyle PVC Feeding Tubes
KANGAROO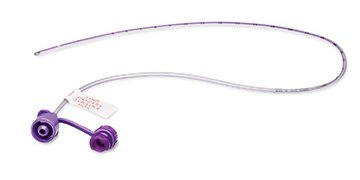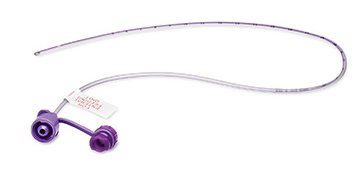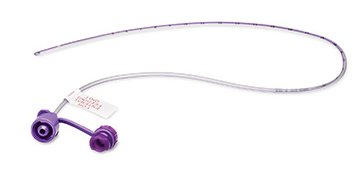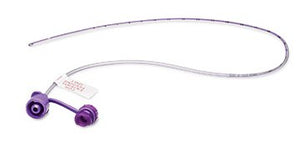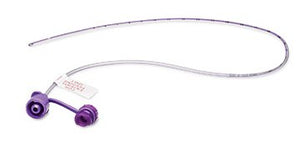 Kangaroo Neonatal / Pediatric Nasogastric Argyle PVC Feeding Tubes
KANGAROO
$118.90
With ENFit connectors
Purple color to denote enteral feeding — oral tip syringe only
| | |
| --- | --- |
| Manufacturer | Cardinal Health |
| Material | PVC |
| Packaging | 50/Case |
| Size | 5 Fr. |
| Sterility | Sterile |
| Tubing lenght | 16 Inch Tube |
| Part number | CRD-460802E |
| Manufacturer | Cardinal Health |
| Material | PVC |
| Packaging | 1/Each |
| Size | 5 Fr. |
| Sterility | Sterile |
| Tubing lenght | 16 Inch Tube |
| Part number | CRD-460802E-1 |
| Manufacturer | Cardinal Health |
| Material | PVC |
| Packaging | 50/Case |
| Size | 8 Fr. |
| Sterility | Sterile |
| Tubing lenght | 15 Inch Tube |
| Part number | CRD-460604E |
| Manufacturer | Cardinal Health |
| Material | PVC |
| Packaging | 1/Each |
| Size | 8 Fr. |
| Sterility | Sterile |
| Tubing lenght | 15 Inch Tube |
| Part number | CRD-460604E-1 |
| Manufacturer | Cardinal Health |
| Material | PVC |
| Packaging | 50/Case |
| Size | 8 Fr. |
| Sterility | Sterile |
| Tubing lenght | 42 Inch Tube |
| Part number | CRD-460406E |
| Manufacturer | Cardinal Health |
| Material | PVC |
| Packaging | 1/Each |
| Size | 8 Fr. |
| Sterility | Sterile |
| Tubing lenght | 42 Inch Tube |
| Part number | CRD-460406E-1 |
The Kangaroo Neonatal/Pediatric Nasogastric Feeding Tube is a high-quality medical device designed for providing nutrition to neonatal and pediatric patients.
 It is made from lightweight, flexible material that is soft and comfortable to ensure patient comfort during feeding.
 The tube features a rounded tip with a secure connector for a leak-free connection. Its integrated medication port allows for the administration of medication during feeding.
 This feeding tube is easy to use and is a safe, reliable solution for providing nutrition to infants and young children.
Great Experience
We were in a bind and down to our last nasogastric feeding tube. Everywhere I searched they were either out of stock or didn't have what I was looking for. Hopped on Medacart, found what I needed and it was IN STOCK! I placed my order and had what we needed within a few business days. Medacart will from now on be the first place I look! Thanks Medacart! Your the best!