Kangaroo ePump ENPlus Enteral Feeding Pump Safety Screw Spike Set
KANGAROO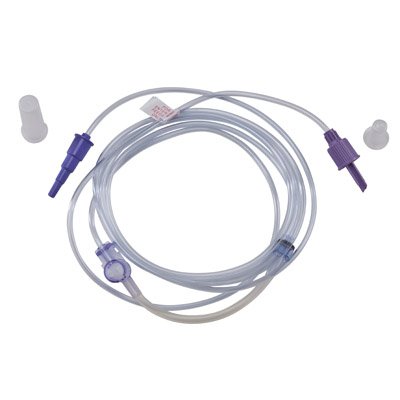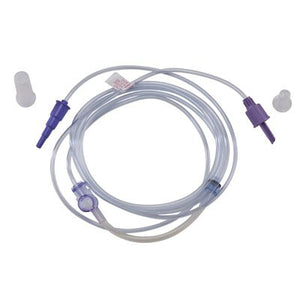 Kangaroo ePump ENPlus Enteral Feeding Pump Safety Screw Spike Set
KANGAROO
$104.58
Anti-free flow design
DEPH-Free
Purple Color Indicates Nutritional Port
| | |
| --- | --- |
| For use with | Kangaroo Enteral Feeding Pump |
| Manufacturer | Cardinal Health |
| Material | PVC |
| Packaging | 30/Case |
| Sterility | NonSterile |
| Part number | CRD-775659 |
| For use with | Kangaroo Enteral Feeding Pump |
| Manufacturer | Cardinal Health |
| Material | PVC |
| Packaging | 1/Each |
| Sterility | NonSterile |
| Part number | CRD-775659-1 |
The Kangaroo ENPlus Feeding Safety Screw Spike Set is for enternal feeding and features the Nestle Spikeright port, a specific enteral feeding port that's become the standard in this industry. For increased patient safety, the SpikeRight end and port has a cross-shaped tip that threads specifically into enteral feeding products such as the ready-to-hang feeding set. The Kangaroo connectors are purple color which also designates enteral feeding. The SpikeRight feeding port design WILL NOT connect with IVs and has greatly reduced the number of tubing misconnections in the healthcare environment.
The Kangaroo Spike Set features Anti-Free-Flow (AFF) which prevents the enteral formula from free-flowing which can cause a patient to be overfed if it's loaded improperly. The PVC plastic tubing is DEHP-Free. You can purchase a single set or a case of 30 sets to stock up and get additional savings.
The spike set and feeding set is also compatible with the Kangaroo ePump for programmed continuous or intermittent feeding.
Features and Benefits:
•Purple Color Indicates Nutritional Port
•Port Has Threaded Design for Feeding Sets
•Reduces Risk of Misconnection Errors with other Medical Tubing
•Large Threaded Tip for Easy Connection
•Increased Patient Safety
•Prevents Free Flow of Formula