FreeStyle Libre 2 Glucose Sensor 14 Day Monitoring
Freestyle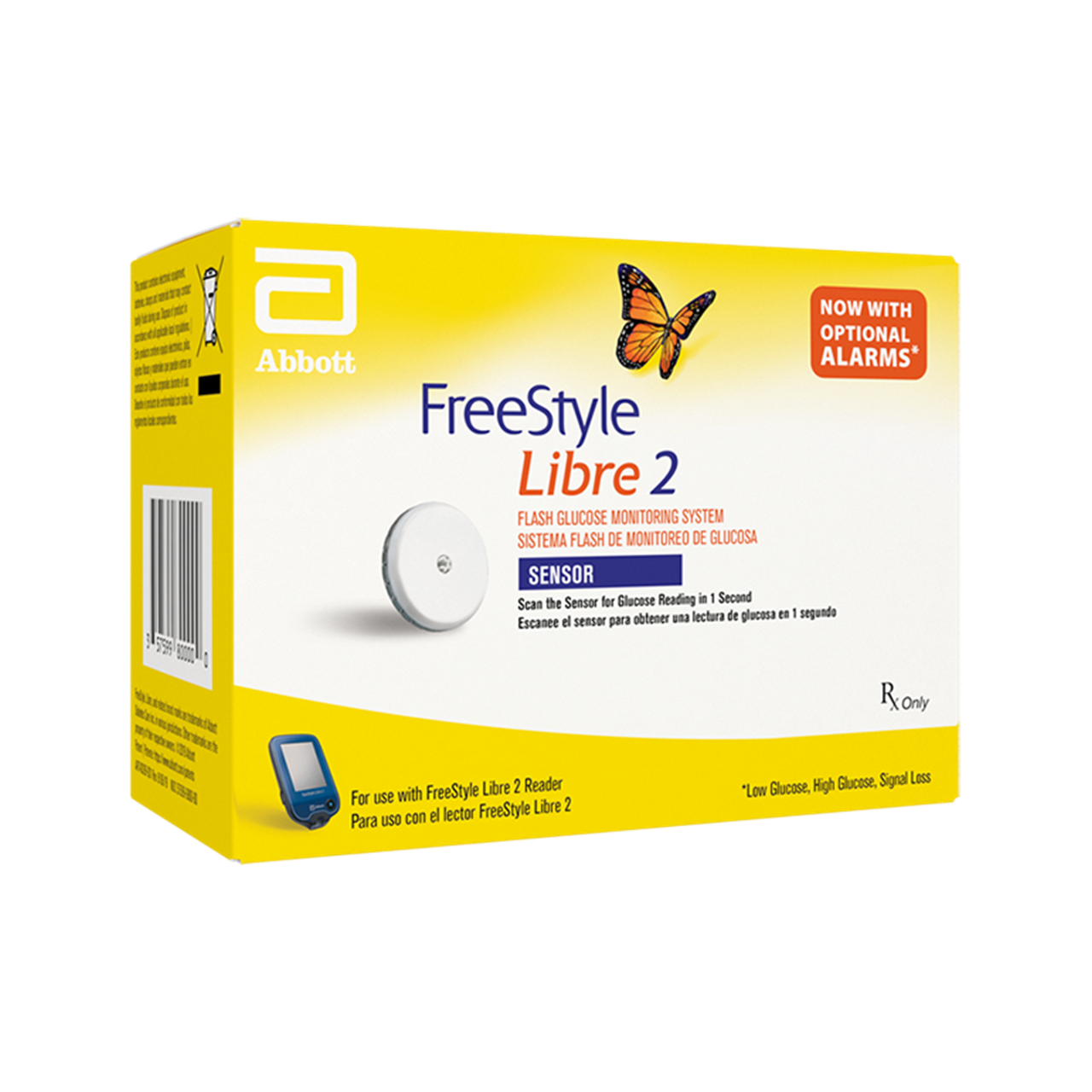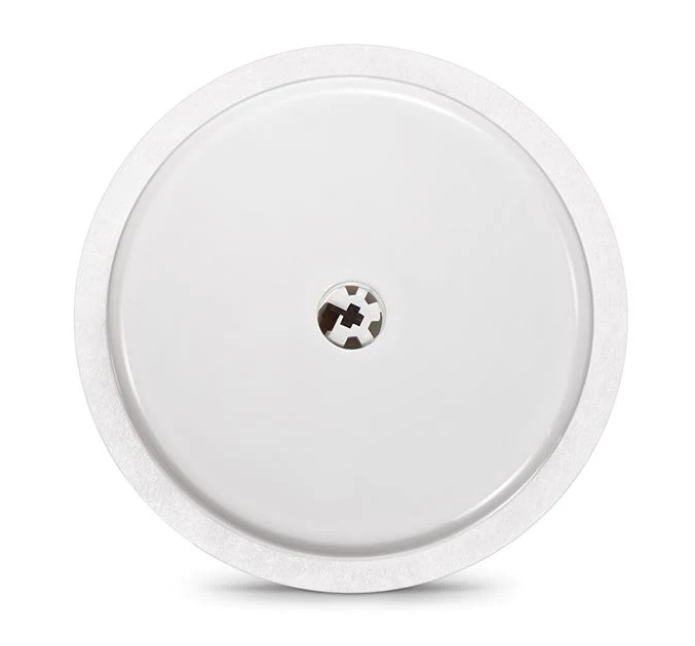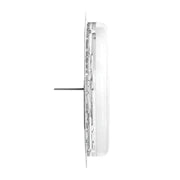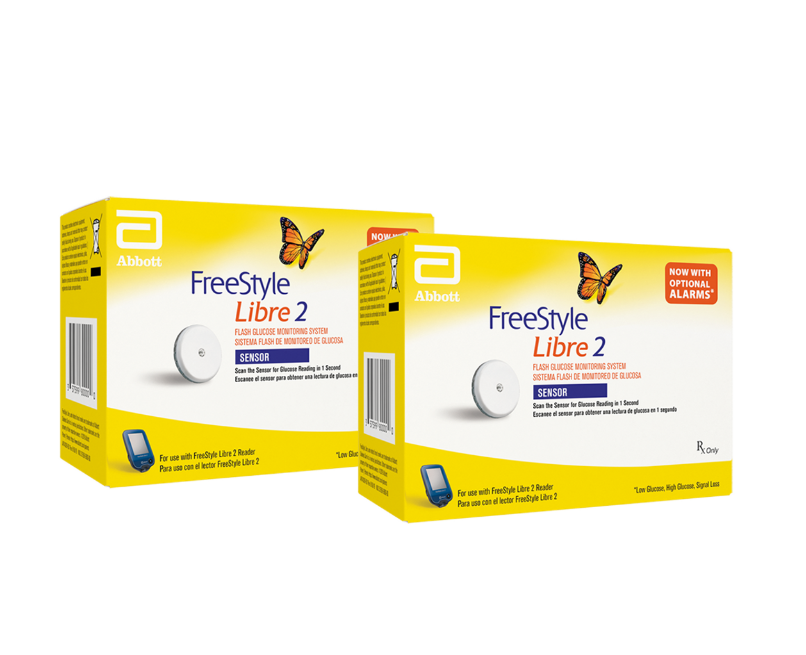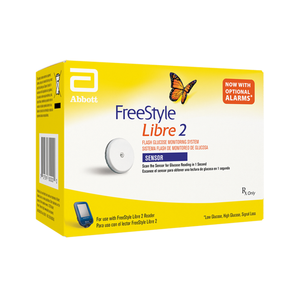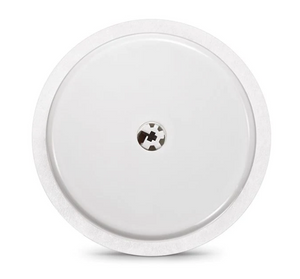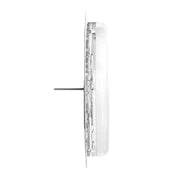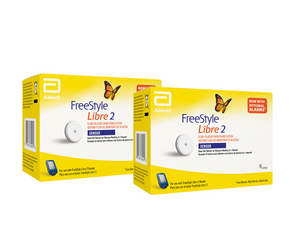 FreeStyle Libre 2 Glucose Sensor 14 Day Monitoring
Freestyle
$93.99
Small size and comfortable to wear, water resistant
No fingersticks; accurate readings
| | |
| --- | --- |
| Brand | ABBOTT DIABETES CARE |
| Expires | 06/01/2023 |
| Product specification | Use with Libre 2 Reader, (Not included) |
| Contents | Sensor applicator (2), Alcohol wipes, Product information card |
| Usage | Flash Glucose Monitoring System |
| Part number | ABT-57599-0801-00-1 |
| Contents | Sensor applicator (2), Alcohol wipes, Product information card |
| Usage | Flash Glucose Monitoring System |
| Part number | ABT-57599-0801-00-2PK |
WATER RESISTANT: Patients can exercise, shower, and swim in a depth of up to 1 meter (3 feet) for 30 minutes.
FACTORY CALIBRATED: Accuracy is not dependent on patient fingerstick calibration.
WORN UP TO 14 DAYS: Scan to activate, then wait 1 hour for the first glucose reading.
VERY THIN FILAMENT: Filament is <0.4 mm thick and inserted 5 mm beneath the skin to measure the interstitial fluid.
PATIENTS CAN SCAN TO GET THEIR GLUCOSE LEVEL AS OFTEN AS THEY WANT: Measures glucose every minute and stores readings every 15 minutes—showing 8 hours of glucose history.


FreeStyle Libre 2 sensor is designed to improve the patient experience. Small Discreet, and easy for patients. In a study by Abbott Diabetes Care, 91.1% of patients surveyed (n=123) agreed that the sensor was small and easy to wear.
Libre 2 sensors are intended to use with Libre 2 Reader, Not for use with Libre or Libre PRO readers Now with optional, real-time glucose alarms that notify you if you go too low or too high
FreeStyle Libre 2 Glucose Sensor 14 Day Monitoring
me manden un videio para su aplicacion
Painless, Easy To Use, Great App
This is just a great product with a great app. It is absolutely painless to insert the tracker and is so easy to scan. You just hold your phone near the tracker without having to open the app. The app gives you a daily graph, average hourly glucose over time, and alarms. I don't even feel the tracker in my arm and forget that it's there.
I don't have diabetes, but have hypoglycemia and the only thing I would change about the app is the low glucose alarm. You cannot disable the low glucose alarm and it wakes me up in the middle of the night when glucose naturally lowers during REM sleep. If you lay on the arm of the sensor it can also create a false low glucose alarm, so insert the tracker on the side that you don't sleep on.