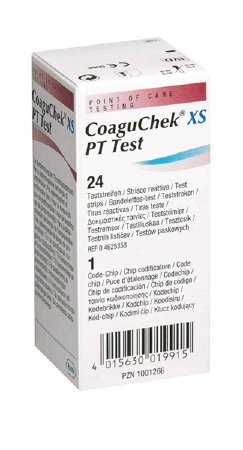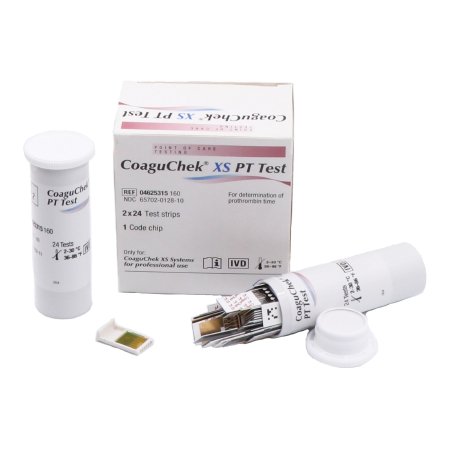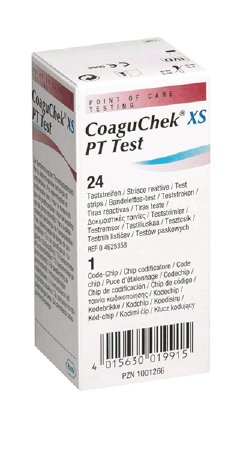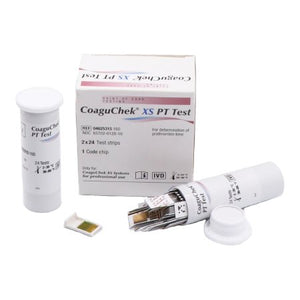 Coaguchek - XS PT Test Strips
Coaguchek
$134.99
Expiery Date 09/30/2024
Accurate PT/INR results in one minute
| | |
| --- | --- |
| Manufacturer | CouguCheck |
| Packaging | 24/BX |
| Part number | ABT-7797826160 |
| Manufacturer | CouguCheck |
| Packaging | 48/BX |
| Part number | ABT-4625315160 |
Fast result, the Coaguchek strips is safe and comfortable, It's a two-button operation device. It requires one drop of blood with the help of Softclix XS lancing device onto the strip and inserts strip into the XS device, the CoaguChek® XS will display the results in less than 2 minutes. There are 48 and 24 strips in a box named Coaguchek 24 & Coaguchek 48 

The CoaguChek XS system enables accurate INR testing. It also offers the data management capabilities for your healthcare professionals to easily and efficiently manage you remotely. 

You can use the CoaguChek® XS system hassle-free any time. It is portable and user-friendly. Precision and accuracy is what you get with the Coaguchek INR smart technology.
They do not work.
They do not work with my machine.
Exactly what we needed
Got exactly what we needed for our INR machine
Coaguchek Strips
Strips are fine, either they work or not, however l have been getting them from overseas, band I can get them 5 days quicker than I can get them in the states. Go Figure!
Coaguchek - XS PT Test Strips