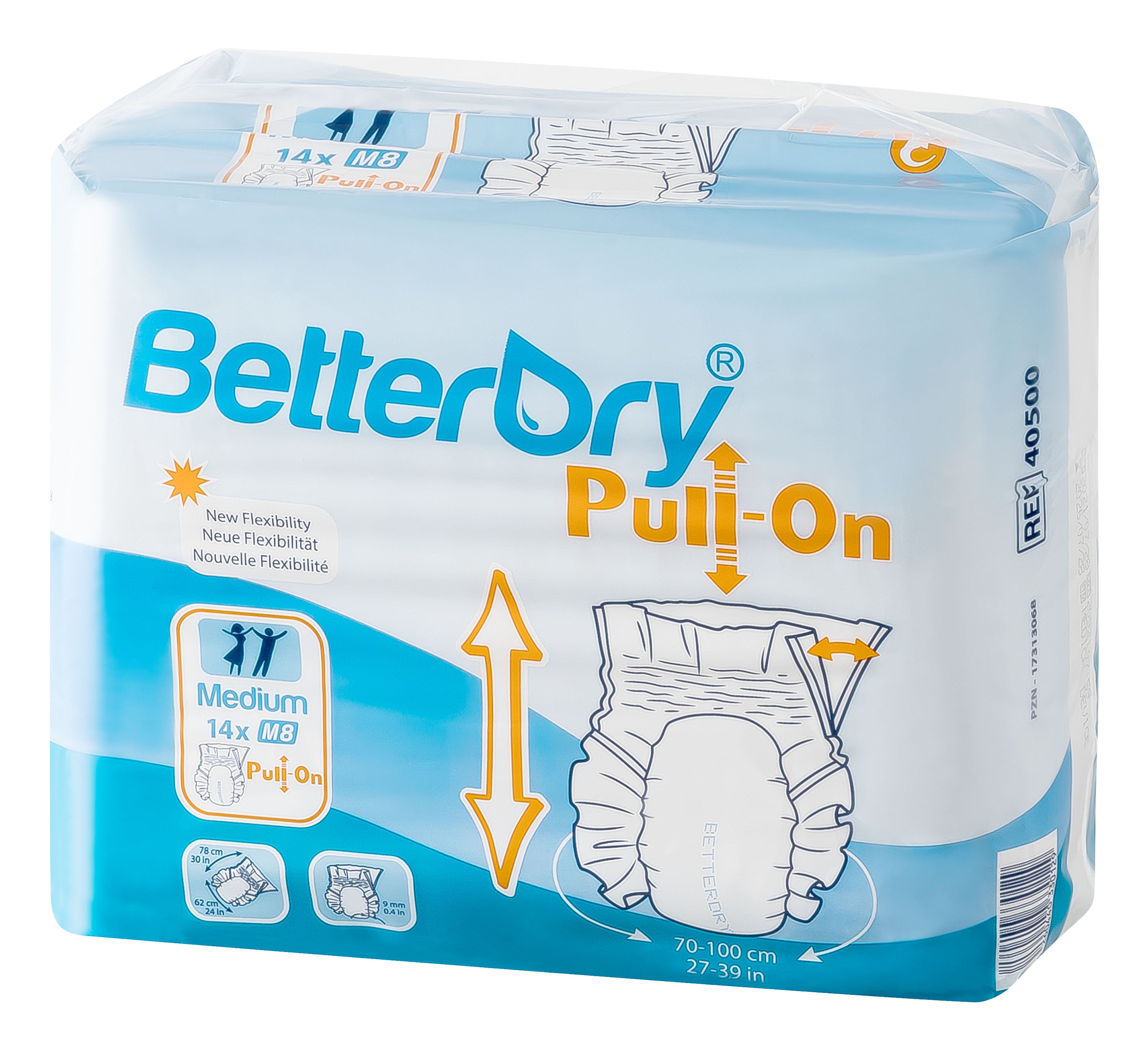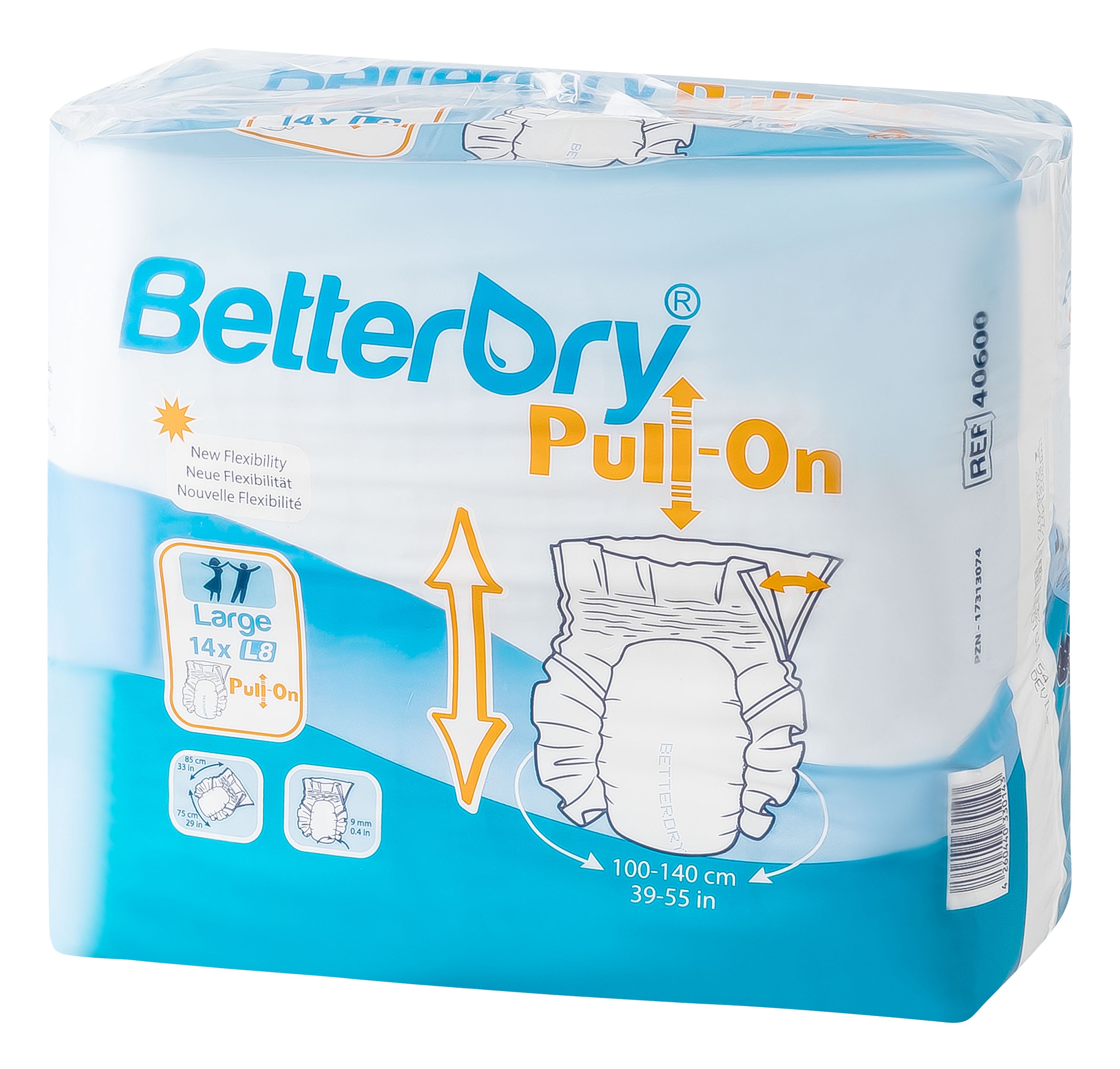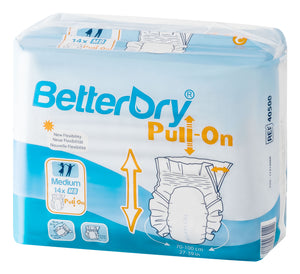 BetterDry Pull-On Adult Diapers
BetterDry
$117.99
Discreet white","elastic clothlike outer film
Inner leak guards
| | |
| --- | --- |
| Absorbency amount | 19.7 oz |
| Absorbency level | Heavy Absorbency |
| Manufacturer | BetterDry |
| Packaging | 84/Case |
| Size | Medium |
| Tape tab | Tear away seams |
| Type | Pull On Underwear |
| Part number | BTD-40500 |
| Waist size range | 27-39 in |
| Absorbency amount | 19.7 oz |
| Absorbency level | Heavy Absorbency |
| Manufacturer | BetterDry |
| Packaging | 14/Bag |
| Size | Medium |
| Tape tab | Tear away seams |
| Type | Pull On Underwear |
| Part number | BTD-40500-1 |
| Waist size range | 27-39 in |
| Absorbency amount | 23.5 oz |
| Absorbency level | Heavy Absorbency |
| Manufacturer | BetterDry |
| Packaging | 84/Case |
| Size | Large |
| Tape tab | Tear away seams |
| Type | Pull On Underwear |
| Part number | BTD-40600 |
| Waist size range | 39-55 in |
| Absorbency amount | 23.5 oz |
| Absorbency level | Heavy Absorbency |
| Manufacturer | BetterDry |
| Packaging | 14/Bag |
| Size | Large |
| Tape tab | Tear away seams |
| Type | Pull On Underwear |
| Part number | BTD-40600-1 |
| Waist size range | 39-55 in |
The BetterDry Pull-On is a thinner adult diaper, particularly for daytime use. It can be pulled up and down like regular underwear. It features tear away seams on each side to ease its disposal. A tape is located on the back of the pull-on to secure the rolled up diaper for disposal.
Features:
• Daytime use
• Discreet white, elastic clothlike outer film
• Tear away seams on both sides
• A tape for easier disposal
• Inner leak guards
• Wetness indicator
• Odor protection
• Latex free
• Made in the European Union
BetterDry pull-ups
Tried these and I think I have found my new go to pull-up. Little less padding up front for males so I wear them backwards and they work like a charm.