Sensura Urostomy Pouch One-Piece System
COLOPLAST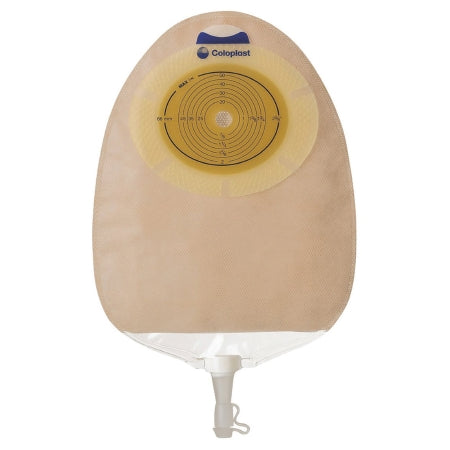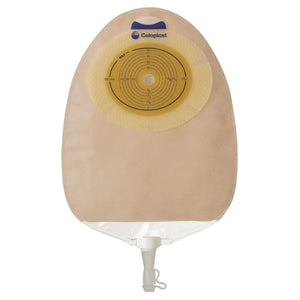 Sensura Urostomy Pouch One-Piece System
COLOPLAST
$63.90
Standard Wear
Anti-reflux valve
Soft tuck-away outlet
| | |
| --- | --- |
| Barrier style | Non-Convex","Cut-to-Fit |
| Capacity | 400 mL |
| Color | Transparent |
| Drainable | Drainable |
| Manufacturer | Coloplast SenSura |
| Packaging | 10/Box |
| Pouch length | 10-3/8 Inch Length","Maxi |
| Sterility | NonSterile |
| Part number | COL-11804 |
With SenSura 1-piece urostomy, the SenSura double-layer barrier is permanently attached to the pouch. To change the pouch, the whole appliance is removed and replaced at once. SenSura 1-piece urostomy is available with flat or convex barriers. The full line includes transparent and opaque pouches with barriers that are pre-cut (already cut to size) or "cut-to-fit" (meaning they can be cut to achieve a custom fit).

SenSura double-layer adhesive, for security and skin care
The unique SenSura adhesive has two layers, designed to deliver the security needed to live every day with confidence:
•Protection layer - protects the skin from stoma output
•Skin care layer - keeps skin healthy by absorbing excess moisture
A comfortable and discreet pouch
SenSura 1-piece urostomy has a range of features designed to offer comfort and discretion:
•Anti-reflux valve - prevents the urine from washing over the stoma, reducing the risk of urinary infections.
•Soft tuck-away outlet - easy to use and can be tucked away when not in use. This prevents it from rubbing on your leg, offering more comfort and discretion.
•Multi-chambers - the pouch has been divided into chambers which spread the urine evenly within the pouch. This allows it to have a flat and discreet profile while reducing splashing sounds.
 
Convex Light, for stomas that are difficult to manage
SenSura 1-piece urostomy is available with a convex light barrier. The oval shape of the convex light barrier is designed to help a stoma that is difficult to manage:for example, a stoma that is flush, retracted, or located in a skin fold. It applies light and directed pressure on the peristomal skin to reduce the risk of leakage by allowing the stoma to protrude. Ask your ostomy nurse for more information about convex light.