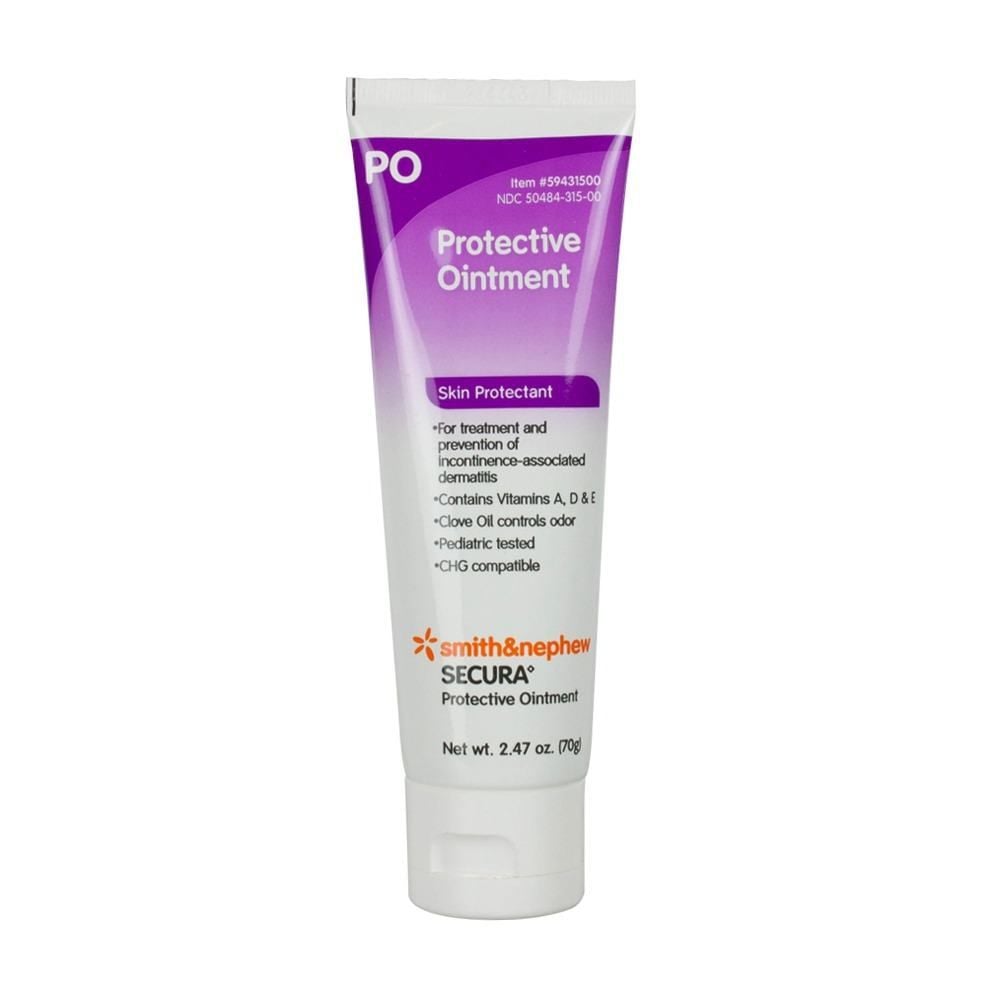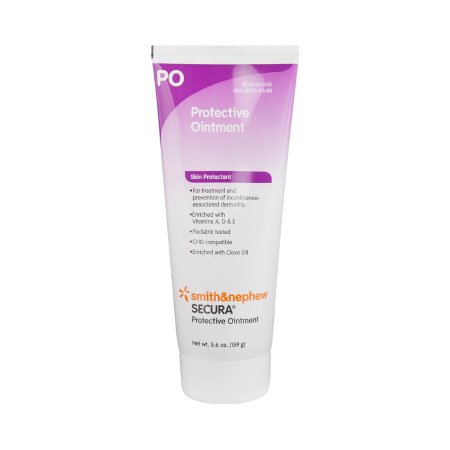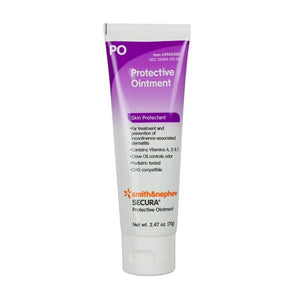 SECURA Skin Protective Cream
Smith & Nephew
$71.97
Contains 98% Petrolatum
Contains Vitamins A","D and E
Clove oil helps mask odor
| | |
| --- | --- |
| Container type | Tube |
| Manufacturer | Smith & Nephew |
| Packaging | 24/Case |
| Scent | Scented |
| Part number | SN-59431100 |
| Volume | 2.47 oz. |
| Container type | Tube |
| Manufacturer | Smith & Nephew |
| Packaging | 12/Case |
| Scent | Scented |
| Part number | SN-59431100-1 |
| Volume | 5.6 oz. |
SECURA Skin Protective Cream
Features
· Protectant helps treat and prevent rash associated with diaper use or continued exposure to feces, urine, or both and helps seal out wetness
· Contains 10% Zinc Oxide.
· Clove Oil Helps Mask Odor.
· Aloe, Vitamin E, and Allantoin Moisturize and Condition the Skin.
· Pediatrician Tested.
Indications
SECURA Protective Cream is indicated to treat and prevent incontinence-associated dermatitis and seal out wetness.
Description
SECURA Protective Cream is a skin barrier that contains 10% Zinc Oxide and is easy to apply. It contains clove oil to help control odor. Enriched with Aloe, Vitamin E and Allantoin, SECURA Protective Cream moisturizes and conditions the skin. It is easily removed with any SECURA cleanser without causing friction. It is CHG-compatible and pediatric-tested.