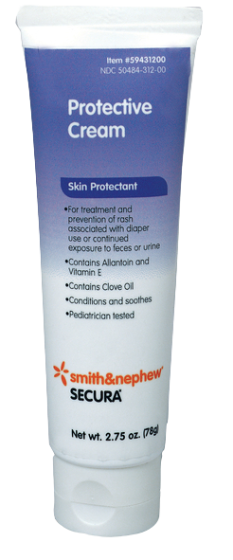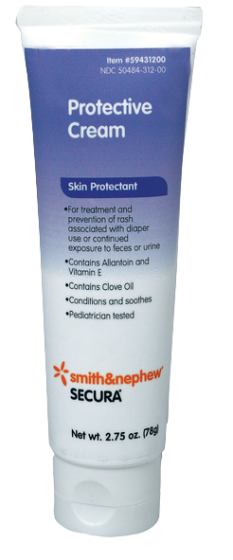 SECURA Personal Cleanser Spray
Smith & Nephew
$5.25
Contains 10% Zinc Oxide
Enriched with Aloe","Vitamin E and Allantoin
Clove Oil Helps Mask Odor.
| | |
| --- | --- |
| Container type | Tube |
| Manufacturer | Smith & Nephew |
| Packaging | 1/Each |
| Scent | Scented |
| Part number | SN-59430400 |
| Volume | 1.75 oz. |
SECURA Personal Cleanser Spray
Features
· Antimicrobial skin cleanser, for the perineum or body, aids in the removal of urine and feces or other foreign material
· 0.13% Strength
· No-rinse formula.
· PH Balanced
· Gentle on-skin formula.
· Helps control odor
Indications
SECURA Personal Cleanser is indicated for perineal and total body cleansing.
Description
SECURA Personal Cleanser is an antimicrobial, no-rinse, one-step skin cleanser that emulsifies Zinc Oxide, stool,
No-rinse formula. and blood. It contains 0.13% benzethonium chloride to help control odor and is bactericidal in vitro against MRSA and other organisms commonly associated with urinary tract infections. It is enriched with skin conditioners to help moisturize the skin. The pHbuffered formula protects the skin's acid mantle. SECURA Personal Cleanser is CHG compatible and pediatric tested.