Exufiber Ag+ Silver Gelling Fiber HYDROGEL Dressing
Molnlycke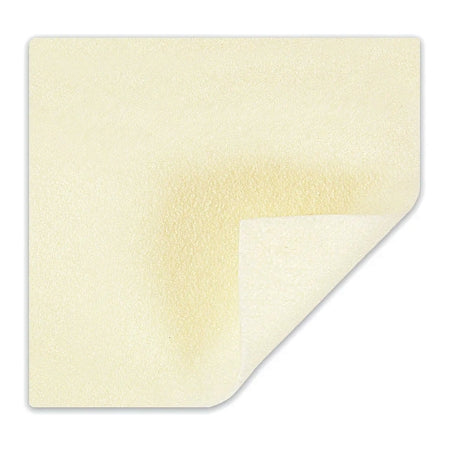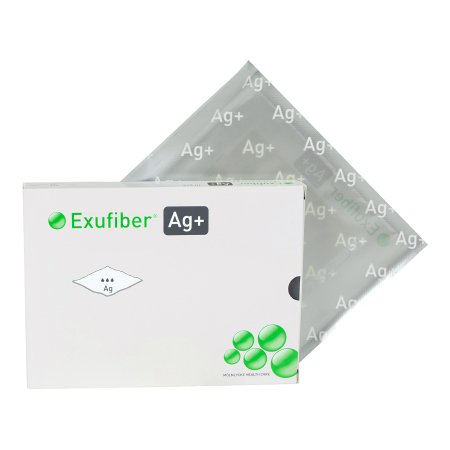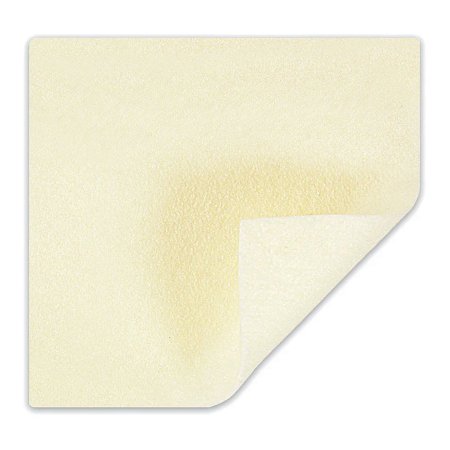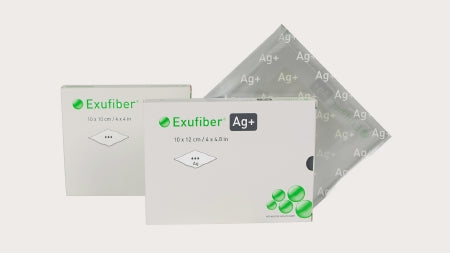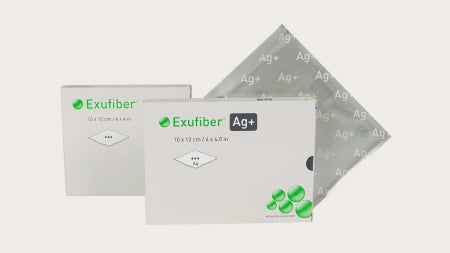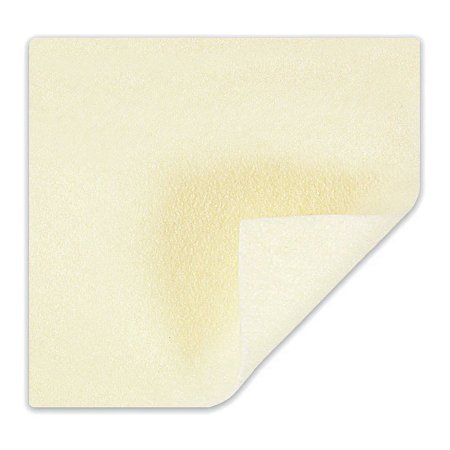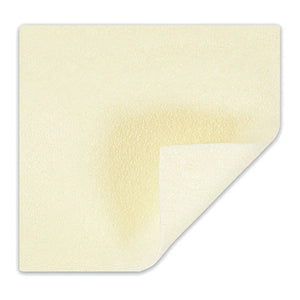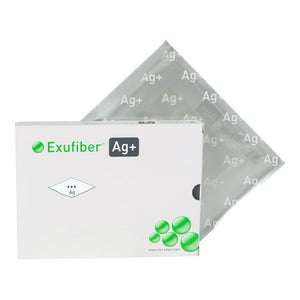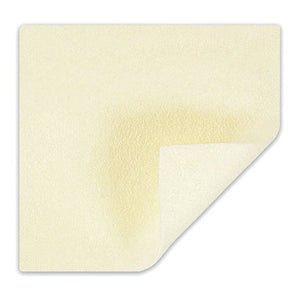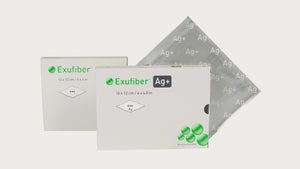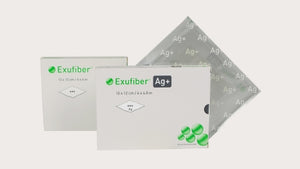 Exufiber Ag+ Silver Gelling Fiber HYDROGEL Dressing
Molnlycke
$190.49
Sustained antimicrobial effect
High tensile strength
Hydrolock Technology
| | |
| --- | --- |
| Color | White |
| Manufacturer | Molnlycke Exufiber Ag+ |
| Material | Nonwoven Gelling Fiber |
| Packaging | 40/Case |
| Size dimensions | 2 X 2 Inch |
| Sterility | Sterile |
| Type | Non-adhesive Without Border |
| Part number | MOL- 603421 |
| Shape | Square |
| Color | White |
| Manufacturer | Molnlycke Exufiber Ag+ |
| Material | Nonwoven Gelling Fiber |
| Packaging | 10/Box |
| Size dimensions | 2 X 2 Inch |
| Sterility | Sterile |
| Type | Non-adhesive Without Border |
| Part number | MOL- 603421-1 |
| Shape | Square |
| Color | White |
| Manufacturer | Molnlycke Exufiber Ag+ |
| Material | Nonwoven Gelling Fiber |
| Packaging | 60/Case |
| Size dimensions | 4 X 4 Inch |
| Sterility | Sterile |
| Type | Non-adhesive Without Border |
| Part number | MOL- 603425 |
| Shape | Square |
| Color | White |
| Manufacturer | Molnlycke Exufiber Ag+ |
| Material | Nonwoven Gelling Fiber |
| Packaging | 10/Box |
| Size dimensions | 4 X 4 Inch |
| Sterility | Sterile |
| Type | Non-adhesive Without Border |
| Part number | MOL- 603425-1 |
| Shape | Square |
| Color | White |
| Manufacturer | Molnlycke Exufiber Ag+ |
| Material | Nonwoven Gelling Fiber |
| Packaging | 60/Case |
| Size dimensions | 4 X 5 Inch |
| Sterility | Sterile |
| Type | Non-adhesive Without Border |
| Part number | MOL- 603422 |
| Shape | Rectangle |
| Color | White |
| Manufacturer | Molnlycke Exufiber Ag+ |
| Material | Nonwoven Gelling Fiber |
| Packaging | 10/Box |
| Size dimensions | 4 X 5 Inch |
| Sterility | Sterile |
| Type | Non-adhesive Without Border |
| Part number | MOL- 603422-1 |
| Shape | Rectangle |
| Color | White |
| Manufacturer | Molnlycke Exufiber Ag+ |
| Material | Nonwoven Gelling Fiber |
| Packaging | 60/Case |
| Size dimensions | 6 X 6 Inch |
| Sterility | Sterile |
| Type | Non-adhesive Without Border |
| Part number | MOL- 603423 |
| Shape | Square |
| Color | White |
| Manufacturer | Molnlycke Exufiber Ag+ |
| Material | Nonwoven Gelling Fiber |
| Packaging | 10/Box |
| Size dimensions | 6 X 6 Inch |
| Sterility | Sterile |
| Type | Non-adhesive Without Border |
| Part number | MOL- 603423-1 |
| Shape | Square |
| Color | White |
| Manufacturer | Molnlycke Exufiber Ag+ |
| Material | Nonwoven Gelling Fiber |
| Packaging | 20/Case |
| Size dimensions | 8 X 12 Inch |
| Sterility | Sterile |
| Type | Non-adhesive Without Border |
| Part number | MOL- 603424 |
| Shape | Rectangle |
| Color | White |
| Manufacturer | Molnlycke Exufiber Ag+ |
| Material | Nonwoven Gelling Fiber |
| Packaging | 5/Box |
| Size dimensions | 8 X 12 Inch |
| Sterility | Sterile |
| Type | Non-adhesive Without Border |
| Part number | MOL- 603424-1 |
| Shape | Rectangle |
| Color | White |
| Manufacturer | Molnlycke Exufiber Ag+ |
| Material | Nonwoven Gelling Fiber |
| Packaging | 20/Case |
| Size dimensions | 4/5 X 17-7/10 Inch |
| Sterility | Sterile |
| Type | Non-adhesive Without Border |
| Part number | MOL- 603420 |
| Shape | Ribbon |
| Color | White |
| Manufacturer | Molnlycke Exufiber Ag+ |
| Material | Nonwoven Gelling Fiber |
| Packaging | 5/Box |
| Size dimensions | 4/5 X 17-7/10 Inch |
| Sterility | Sterile |
| Type | Non-adhesive Without Border |
| Part number | MOL- 603420-1 |
| Shape | Ribbon |
How Exufiber Ag+ works
In contact with wound exudate, Exufiber Ag+ transforms into a gel that facilitates moist wound healing and ease of removal during dressing change.2 Exufiber Ag+ contains silver sulphate that is evenly distributed throughout the dressing. A rapid and sustained antimicrobial effect is initiated via contact with wound fluid.
Benefits of Exufiber Ag+
• High wet tensile strength to enable dressing removal in one piece 
• High retention capacity to reduce the risk of leakage and maceration 
• Absorbs and retains thick exudate and blood 
• Kills a broad range of pathogens including Vancomycin-resistant Enterococci (VRE) and MRSA (in vitro)  
• Highly absorbent, even under compression therapy 
• Efficiently transfers exudate 
• Optimizes wound healing by reducing the risk of exudate pooling in the wound bed.  
• May be left in place for up to 7 days
Indications for use 
Exufiber Ag+ is intended to be used on the following medium to high exuding wounds: Leg ulcers (venous stasis ulcers, arterial ulcers and ulcers of mixed etiology) and diabetic foot ulcers, Pressure ulcers (partial and full thickness), Partial thickness burns (second degree), Donor sites and other wounds that are prone to bleeding, such as debrided wounds (mechanically or surgically), Traumatic wounds, Surgical wounds that heal by primary intention, such as dermatological and surgical incisions (e.g. orthopaedic and vascular), and surgical wounds left to heal by secondary intention, such as dehisced surgical incisions, Oncology wounds with exudate, such as fungoidescutaneous tumours, fungating carcinoma, cutaneous metastasis, Kaposi's sarcoma and angiosarcoma. Exufiber Ag+ may be used for management of wounds as an effective barrier to bacterial penetration of the dressing, as this may help to reduce the risk of infection.
Wear time 
Exufiber Ag+ can be left in place for up to 7 days depending on wound condition or as indicated by clinical practice.